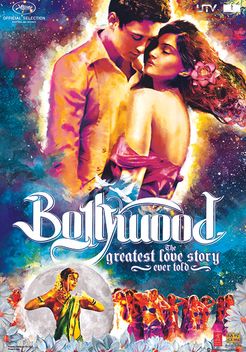 BOLLYWOOD-THE GREATEST LOVE STORY EVER TOLD
Jeff ZIMBALIST

,

Rakeysh OMPRAKASH MEHRA
2011 - 01:21
We love it. We hate it.
We see it as regressive. We see it as modern.
Melodramatic or Mythic?
Bollywood.

Some say it's the only culture that holds India together. Others say it's the most corrupting influence on Indians and should be banished from their shores. A love a affair that has lasted over 70 years between almost 2 billion people worldwide. Not only does it refuse to stop, it keeps on growing. Embracing it's most important, it's most vilified, it's most loved element: the song and dance. No Bollywood film needs to be called a musical. It needs no such excuse. It just is one. Regardless of the genre.