For his fourth appearance at Cannes and his third film in Competition, Bertrand Bonello looks at the life of the fashion designer Yves Saint Laurent, played by Gaspard Ulliel.  After L'Apollonide-Souvenirs de la maison close (House of Tolerance) in Competition in 2011 and Tiresia in 2003, the director's sixth feature-length film presents a sombre and luminous portrait of this iconic figure of haute couture.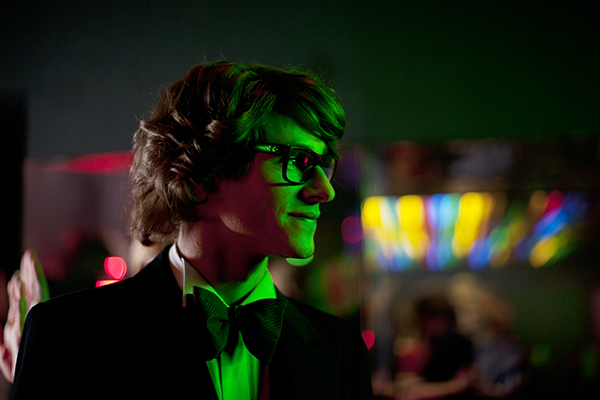 Film still © RR

The years 1967-1976 were emblematic for the designer, particularly due to the presentation of his Russian collection, a key moment in his career. Yves Saint-Laurent's personal life on the other hand was more complicated: he was prone to depression and excesses of all kinds, and it was this dark side that fascinated the director of Le Pornographe (The Pornographer): "Saint Laurent was hungry for everything: sex, alcohol, fame..."

The fascinating duality of the extraordinary designer's life is particularly well suited to Bonello's aesthetics that tend towards visual perfection and subversion: "With Yves Saint Laurent, we have a real person worthy of a novel, quite crazy. The visual, sumptuous and flamboyant side is very evident in his incredible story." As in Tiresia and L'Apollonide, the director has worked on the sensuousness of the costumes, bodies and looks. The 1960s and 1970s overlap in a ballet of liberated morals, parties and nightclubs. In one of them, Saint Laurent meets the dapper Jacques de Bascher.

With this Biopic, Bertrand Bonello has created a new elegant and subversive feature-length film with a superb cast: Gaspard Ulliel, Jérémie Rénier as Pierre Bergé, as well as Louis Garrel playing an impeccable Jacques Bascher. The film also stars Léa Seydoux who takes on the role of model Loulou de la Falaise.

Hannah Benayoun
 
SCREENINGS:

Saturday 17th May / Grand Théâtre Lumière / 8.30 p.m. - 2.30 p.m. - 6.30 p.m.

>>>Access the interactive calendar