This is the first Cannes selection for the director who has been described as the Greek Almodovar. Fifteen years after the crazy romp that was The Attack of the Giant Mousaka, Pano Koutras has made Xenia, a coming of age film that tells the story of two brothers, Dany and Ody, as they journey across Greece, prompted by the death of their mother to go in search of the father they have never known.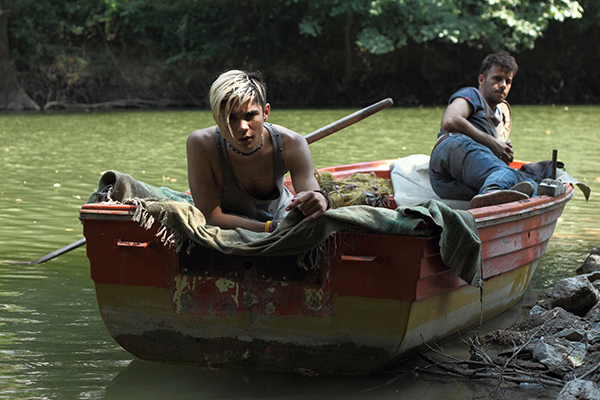 Photo from the film © RR
Tell us how your film came about.
I was approaching middle age and I felt I wanted to make a film about youth before it's too late. Before I couldn't remember what it felt like and what it meant to me. It was like paying my respects and at the same time exorcising my younger self.
Any special memory or anecdote from the shooting?
It was an adventurous shooting. Each day was eventful. Of course the day we learned about the closure of 'ERT', the national Greek TV channel and one of our main co-producers was a particularly unforgettable moment. One of those that I imagine are rarely repeated in one's lifetime. It's not very often that a national TV station closes overnight.
Can you tell us about your next project?
It's a sort of musical about a woman in her thirties who saves herself and then Europe from an imminent catastrophe.
What type of cinema has influenced you?
Absolutely all types! On a more personal level, films and directors who dealt with the frailty of human condition or fell victims to it themselves.
What question would you like to ask the director of your choice?
I would ask Jean Luc Godard, Manoel de Oliveira or Clint Eastwood where they find the courage and the desire to go on making films for so long. I find it incredible. Is it just love for cinema or some other secret, a potion or something else? I want to know it at once!


SCREENINGS

Monday 19th May / Buñuel Theatre / 1.30 p.m. - 10 p.m.
>> View the interactive calendar