After After Lucia (Después de Lucía), winner of the Un Certain Regard prize in 2012, the Mexican director Michel Franco is in competition for the Palme d'or. In this psychological drama, carried by Tim Roth, a home care nurse supports patients in their terminal phase and tries to reconnect with his family. Chronic: the third feature film shot in California.
To tell his story, Michel Franco drew on his personal history: the suffering of his grandparent and those close to him in bearing the consequences of a stroke lead him to deal with the difficult topic of the end of life. His auxiliary nurse's dedication contributed towards sealing two people's fates, with strong and indestructible bonds. In the spirit of his last work, After Lucia, the Mexican director moves within a powerful register, with a lucid and radical viewpoint: "As in my previous films, the tone is as realistic as possible. The nurses are authentic nurses, and that's how they're able to express their attachment and their dedication to their work".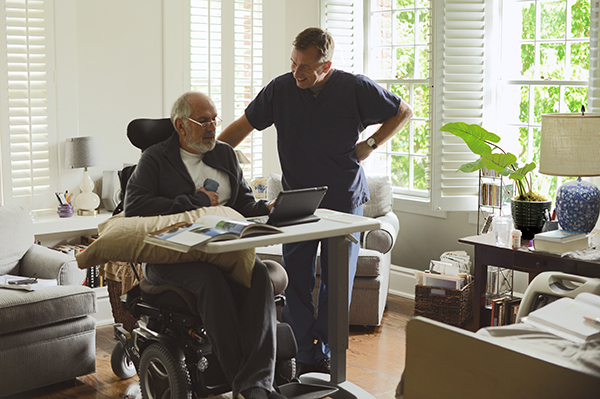 Film still © Gregory Smith 
It was professional love at first sight between Tim Roth and Michel Franco. In 2012, during the Un Certain Regard awards, the former President of the Jury awarded the director a prize and told him that he wanted to act in his next film. The character was supposed to be a woman, and the Mexican director adapted the screenplay.
For Juliette Sol, the film's co-producer, Chronic is an "example of a successful co-production, with a Mexican director shooting in the United States, and a British star in the cast". The story, the topic, and the directing are, according to her "strong enough to bring all these elements together in a natural way". Michel Franco remains in an international vein as he will be shooting his next film in France.
Charlotte Pavard
SCREENING

Friday 22 May / Grand Théâtre Lumière / 8.30pm - 10pm

>> Access the interactive schedule