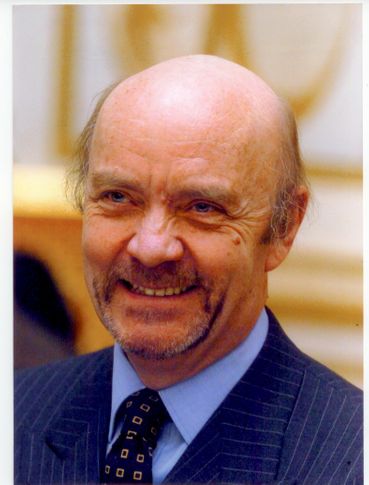 Biography
Jean-Paul Rappeneau started off as a screenwriter for Louis Malle, Alain Cavalier, Yves Robert and Philippe de Broca, before directing his first feature film in 1965. Critically and publically acclaimed, "La Vie de Château", starring Catherine Deneuve, Philippe Noiret and Pierre Brasseur, will earn him the 1966 Louis Delluc prize.

In 1970 Rappeneau directed his second film, "Les Mariés de l'An Deux" starring Jean-Paul Belmondo, Marlène Jobert and Samy Frey. Shooting this costume drama in Ceausescu's Romania will be a tough experience for the whole team, but the film will compete in Cannes' official selection in 1971.

Four years later, Jean-Paul Rappeneau will direct Yves Montand and Catherine Deneuve in Venezuela in the equally successful adventure comedy "Le Sauvage". In 1981 Rappeneau and Montand will reunite for "Tout Feu tout Flamme", also starring Isabelle Adjani and Lauren Hutton.

It will then take him eight years to put together his adaptation of Edmond Rostand's "Cyrano de Bergerac". Canceled and postponed a number of times, the shooting will finally take place in Budapest, with Gérard Depardieu starring as Cyrano, Anne Brochet, Vincent Perez, Jacques Weber and more than 40 others actors. The film will be selected for Cannes' official competition in 1990 and will earn Gérard Depardieu the Award for Best Actor. The film will then gather 11 César Awards.

In 1994, Rappeneau now adapts one of his old-time favorite books, Jean Giono's "Le Hussard sur le Toit", starring Juliette Binoche and Olivier Martinez. In 2002 he teams up with Isabelle Adjani and Gérard Depardieu for « Bon Voyage ». the film will gather 3 César Awards.

Rappeneau will then work hard on "Liaisons Etrangères" for many years but after various trips to Central Asia, preparing this new adventure comedy, shooting will be canceled for financial reasons.

Next June, Jean-Paul Rappeneau will shoot his new feature film, "Belles Familles", starring Mathieu Amalric, Marine Vacth, Nicole Garcia, Gilles Lellouche, Karin Viard, Guillaume de Tonquedec and a few more….
Films presented at Cannes