Director, Scénariste Cinéaste, Actress, Script Writer
FRANCE
Claire DENIS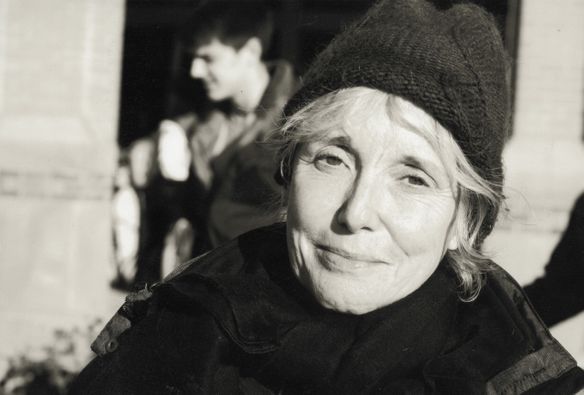 Biography
"But, growing up among mostly white faces, Victoire saw herself like them, or more precisely, never thought that there were any noticeable differences between their features and her own that could alter in the slightest her own way of appearing to the world." Marie NDiaye - Les sœurs "I finally chose to quote Marie NDiaye to talk about my work since my very first film. It seems to me that it's what is hidden that determines me. At the Cinéfondation, the doors are open to welcome and support the films of tomorrow. Films from tomorrow and from all around the world, the whole world. It isn't so big in the end, this wide world; films travel fast and cross barriers. Here, they are not strangled or deafened, but call out and reveal what wanted to stay hidden." Born in Paris, Claire Denis spent her childhood in several different African countries, notably in Cameroon. On returning to France at the age of 12, she was introduced to arthouse cinema by a teacher who was a film buff. In 1972, she graduated from IDHEC, the French film school, and became assistant director alongside Robert Enrico (The Old Gun in 1975 and The Imprint of Giants in 1980) and Wim Wenders (Paris, Texas in 1984 and Wings of Desire in 1987). She met Agnès Godard, then Wenders' camera assistant, who would become her director of photography. She then worked on Down by Law (1986) with Jim Jarmusch. In 1988, her first film Chocolate – a semi-autobiographical story set in colonial Africa in the 1950s – was in Competition at the Festival de Cannes, nominated at the César Awards and acclaimed by American critics. In 1994, I Can't Sleep was selected in the Un Certain Regard section at the Festival de Cannes. In 1996, she received the Golden Leopard Prize at Locarno for Nenette and Boni. This was followed by Good Work (1999), Trouble Every Day (2001), Friday Night (2002), 35 Shots of Rum (2008), White Material (2009), Bastards (Un Certain Regard 2013). In 2017, Let the Sunshine In was presented at the opening of the Directors' Fortnight. Her latest film, High Life, was released at the end of 2018. Claire Denis has co-written most of her films with Jean-Pol Fargeau but has also worked with Emmanuèle Bernheim, Marie NDiaye and Christine Angot.
Films presented at Cannes
Awards
Jury members
President
-
Cinéfondation & Short Films
-
2019
President
-
Un Certain Regard
-
2010
Member
-
Cinéfondation & Short Films
-
2000
Director, Scénariste Cinéaste, Actress, Script Writer FRANCE
Claire DENIS
Under French law n° 78-17 of 6 January 1978, modified relating to data processing, files, and liberties, internet users have the right to oppose (art. 38 of the law), access (art. 39 of the law), and amend and delete (art. 40 of the law) data concerning them. To exercise these rights, the internet user must contact: Direction juridique OGF, 31 rue de Cambrai 75946 PARIS cedex 19, or the following email address informatiqueetlibertes.dj@ogf.fr, accompanied by a copy of proof of identification.
OGF has declared the above files to the CNIL, registered under the n° 1607719.