Director, script writer, producer, Script Writer, Director
AUSTRALIA
George MILLER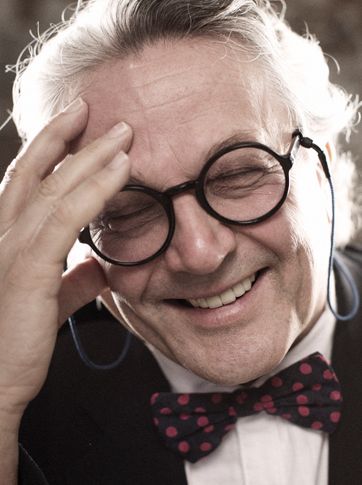 Biography
A native of Australia, Miller earned a degree in medicine from the University of New South Wales. At a filmmaking workshop, he met Byron Kennedy, and the two formed Kennedy Miller Productions in 1972. Throughout his career, he has constantly experimented with a variety of genres. He made his feature-length directorial debut with Mad Max in 1979 and went on to become an international success. As a result, the film spawned the Mad Max series with two further sequels starring Mel Gibson; Mad Max 2 also released as The Road Warrior (1981) and Mad Max Beyond Thunderdome (1985). In 1987, George Miller directed The Witches of Eastwick then focused primarily on producing Australian projects. He directed Lorenzo's Oil (1992). In 1995, he adapted and produced Babe which picked up seven Academy Awards nominations. In 1998, he wrote and directed its sequel, Babe: Pig in the City. In 2006, his first animated film Happy Feet garnered the Academy Award for Best Animated Feature. Happy Feet Two was released in 2011. George Miller most recently directed, wrote and produced the action adventure Mad Max: Fury Road which brings his iconic title character back to the big screen and premiered at the Festival de Cannes in 2015. It's a huge hit and just received six Academy Awards among ten nominations.
Films presented at Cannes
Jury members
President
-
Feature films
-
2016
Member
-
Feature films
-
1999
Member
-
Feature films
-
1988
Director, script writer, producer, Script Writer, Director AUSTRALIA
George MILLER
Under French law n° 78-17 of 6 January 1978, modified relating to data processing, files, and liberties, internet users have the right to oppose (art. 38 of the law), access (art. 39 of the law), and amend and delete (art. 40 of the law) data concerning them. To exercise these rights, the internet user must contact: Direction juridique OGF, 31 rue de Cambrai 75946 PARIS cedex 19, or the following email address informatiqueetlibertes.dj@ogf.fr, accompanied by a copy of proof of identification.
OGF has declared the above files to the CNIL, registered under the n° 1607719.