The Festival de Cannes team is delighted to welcome you for this new season. Here is some useful information to make your stay as pleasant as possible.
Getting to Cannes
Train
5:30 by TGV from Paris
Car
9 hours drive from Paris
Bus
Express Bus 210 (Côte d'Azur Express Buses) departs from Nice Airport (Terminal 2) and reaches the Cannes SNCF train station (7min by walking from the Palais des Festivals) in 50 minutes.

Fares: Single €22 | Return €33
Taxi
Taxi Cannes + 33 (0) 4 93 99 27 27

Fare from Airport to Cannes: around €80
Getting around Cannes
There's no need to lose your way in Cannes! Download your map here to find your way around the city and the Festival complex.
The City of Cannes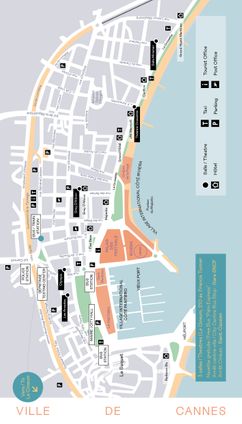 Download
http://affif-sitepublic-media-prod.s3-website-eu-west-1.amazonaws.com/pdf/0001/02/f5b161bd8819a44eedabdce0da1131d75d33b125.pdf
The Festival Zone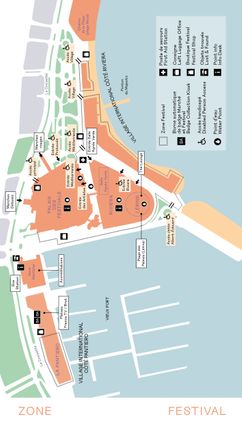 Download
http://affif-sitepublic-media-prod.s3-website-eu-west-1.amazonaws.com/pdf/0001/02/7511ad97b1dfabf82b40ed01f639b963aeac2c94.pdf
The Palais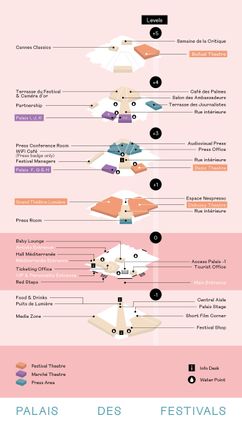 Download
http://affif-sitepublic-media-prod.s3-website-eu-west-1.amazonaws.com/pdf/0001/02/6ee852e977b7b7f482ba718148eb806c1fcb73c9.pdf