Add to my selection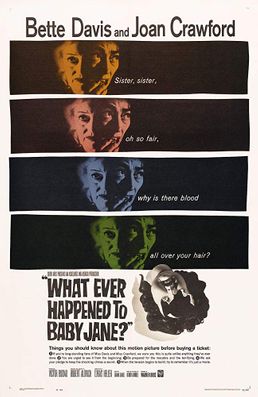 Cannes Classics - Restored Prints
WHAT EVER HAPPENED TO BABY JANE ?
Directed by : Robert ALDRICH
Length : 134 minutes
Synopsis
Starring Bette Davis and Joan Crawford WHATEVER HAPPENED TO BABY JANE is a thriller about an aging ex-vaudeville child star who initiates a psychotic reign of terror over her crippled 30's movie-queen sister. Crawford is heartbreaking as Blanche, the terrorised sister hiding a dreadful secret. And Davis, in one of her best performances, portrays a yowling, grotesque Baby Jane -funny, frightening and utterly fabulous.



Contacts
Production
WARNER HOME VIDEO - Warner Home Video 4000 Warner Blvd. Burbank, CA - T: 818-977-5775 - WWW.WARNERBROS.COM

Distribution
French press
International press