An environmentally-friendly Festival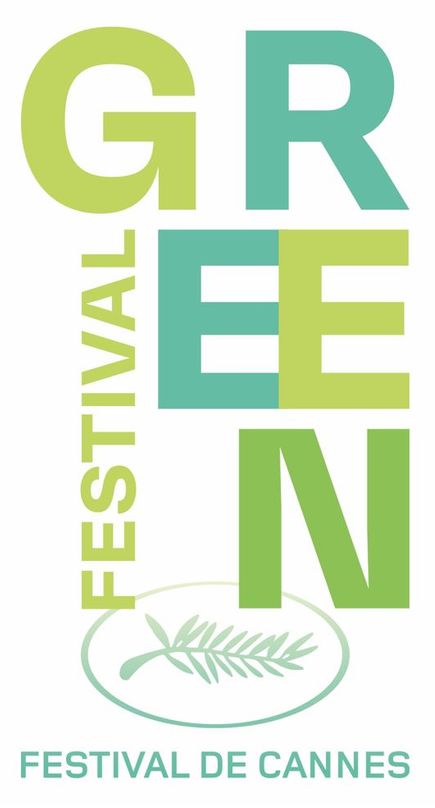 Bringing the world's largest and most beautiful film festival to life has always been an artistic and economic challenge. It is now also an environmental challenge.
The Festival de Cannes is fully aware of its status and responsibilities in this regard. This year it is therefore setting up a series of 12 green measures, designed to align its present and future actions with an essential movement, in which cultural events must play an active and committed role.
After several months of preparation with the consulting firm Green Événements, and driven by the determination of the organising team, the Festival's commitment will unite the efforts of all involved, from professionals, accredited persons, official partners and service providers to the Palais des Festivals and the Cannes Town Council.
Thank you for helping the Festival play its part!
A Festival for All - for people with disabilities
To ensure your experience is as smooth as possible, the Festival de Cannes will provide you with a User guide (PDF) detailing all the arrangements and facilities for welcoming people with disabilities.
PREPARING YOUR ARRIVAL
People with reduced mobility may be given specific means of access to certain areas of the Palais. If you wish to benefit from these, once you have received confirmation that your pass has been approved, please confirm your attendance by emailing hospitality@festival-cannes.fr, attaching a disability certification document or an EU disability card. Your request will be processed before 1st April.
GETTING TO CANNES
BY TRAIN
Cannes SNCF train station has a range of disabled facilities and services :
• Disability aids (wheelchairs readily available, lifts, access ramps, audio induction loops)
• Special signage (audio and visual information, tactile paving on platforms for guidance and safety)
• Disabled toilets
SNCF Accessibility services: (+33) 36 35
Learn more
BY CAR
The City of Cannes has created over 548 parking spaces for people with disabilities (140 of which are in car parks).
All on-street spaces are accessible free of charge to holders of the European Parking Card (GIC-GIG), with no time limit.
Learn more
BY PLANE
Nice – Côte d'Azur Airport offers many disabled facilities and services.
• Phone points:
Terminal 1: D4 entrance, bus station, underground car park P2
Terminal 2: D1 and D3 entrances (departures hall), P5 and G2 car parks
• Disability aids (touch screens, hearing loops, shuttle buses to the plane, ambulift, ambulift cabins, phone points, through-floor lifts for PRM, seating for PRM and wheelchairs)
• A dedicated reception service
• Special signage
• Disabled toilets
Contact: +33 (0)820 42 33 33
(€0.12 + cost of the call)
Learn more
NICE <> CANNES TRANSFERS
All buses on line 81 between Nice - Côte d'Azur Airport and Cannes are accessible to people with reduced mobility (access lift, reserved spaces).
Welcoming you is our priority
The Festival de Cannes attaches great importance to the way we look after festival-goers – we want everyone's stay to take place in a professional, warm and relaxed atmosphere. To this end, we have set up a customised support system throughout your stay as an accredited person guest.
PLANNING AND PARTICIPATION: personalised online spaces
- As you prepare for the event, the"My Account" area is designed to help you obtain accreditation, enter a film, reserve a stand or arrange a screening at the Marché du Film ;
- During the event itself, the "My Cannes" area provides information on the programme, ticketing and access to screenings.
ACCOMMODATION AND TRANSPORT: partnerships for festival-goers
The Festival, in partnership with the Cannes Hoteliers' Union and the City of Cannes presents:
- A centralised hotel booking platform;
- Free access to public transport on presentation of the QR code provided in the "My Cannes" area;
FINDING YOUR WAY AROUND, MAKING THE MOST OF THE FESTIVAL: a listening team, dedicated spaces and services
During the event, a team is trained to help accredited guests in the Festival Zone (Palais, Village International Riviera and Pantiero) and inform them about the areas and services reserved for them.
- 600 receptionists to inform and guide festival-goers;
- 400 security guards to ensure the safety of the area;
- 5 Info Points where hosts answer questions about the Festival and the Marché;
- Work spaces for journalists (WiFi Café, Journalists' Terrace),
- Targeted services (luggage storage, cloakrooms, lost and found, etc.).
- Essential online features on the official website and mobile application: programme, calendar, ticketing, maps and geolocation.
In addition, services are offered for specific groups or in response to specific situations:
- Services dedicated to parents of young children (Baby Lounge, Crèche Le Ballon Rouge);
- Accompanying people with disabilities;
- Dedicated number for victims of abuse or violence (+33 0(4) 92 99 80 09)
- Medical centre providing access to an online consultation in case of health problems.
INFORMATION: event news in real time
- The event website, the mobile application (free & bilingual for iOS and Android) and our social media accounts (Facebook, Twitter, Instagram) provide continuous multimedia coverage of the event as well as all the information on the Selection, the Juries, the events & the Awards.
- The official Festival de Cannes TV broadcasts live from the Red Carpet, press conferences and photocalls;
- The Festival Daily and the Market Daily Screening Program: daily schedules of the Official Selection, Marché and parallel sections.
The welcome we extend to festival-goers is based on protocols that have been carefully drawn up in compliance with the health and safety regulations in force in France, as well as on a staff that is perfectly trained to provide you with the most efficient help and guidance. The Festival is particularly concerned about the courtesy and sense of service of all its teams and knows that it can count on the respect and friendliness of festival-goers... for the well-being of all!
In case of suggestions or difficulties that cannot be answered by the above information, the address communication@festival-cannes.fr will be active before, during and after the Festival.