David Cronenberg, the Canadian visionary film-maker, often analyses the failings of our society and human relations. This year, he deals with the very topical subject of the end of capitalism with his film Cosmopolis, presented in the In Competition section.
The film is an adaptation of the book by American writer, Don DeLillo, published in 2003, which was surprisingly predictive on the face of recent events, like the "Occupy Wall Street" movement which began in the autumn of 2011 to peacefully protest against and denounce the abuse of financial capitalism.
David Cronenberg was so inspired by the adaptation of the book that it only took him 6 days to write the screenplay. "Money is a very important subject and one which I had never really looked into. The power of money, the way in which it shapes the world. I didn't have to do any specific research into the world of finance – we can see its representatives everywhere."
Cronenberg has often produced films about social issues related to fascinating, shady characters. He uses violence as a way of thinking about the relations we have with ourselves, with others and society. The identity of the characters is sometimes complex like in Eastern Promises or History of violence; this leads them to question themselves and leaves the audience transfixed.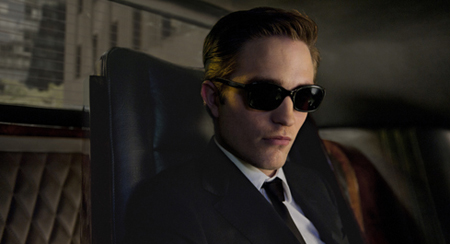 In this film, Cronenberg has directed the actors using his instinct which is "entirely based on what he feels and not on ideas", according to the actor Robert Pattinson, who plays a young financial golden boy in New York, when the city finds itself in a state of chaos. The film tends to make us think about world evolution, and its cinematographic style is a mix of genres which creates even more turmoil…
E.B.
The film will be screened on Friday 25th May at 8.30 a.m., 1p.m. and 7.30p.m. in the Grand Théâtre Lumière.