The rain and the Umbrellas. The first makes an appearance every year at the Festival de Cannes but the second has not been seen since 1964. Les Parapluies, The Umbrellas of Cherbourg, those of Jacques Demy, have returned to Cannes Classics after undergoing extensive conservation and restoration work. We take a look at this second wind with Mathieu Demy, actor and son of the director.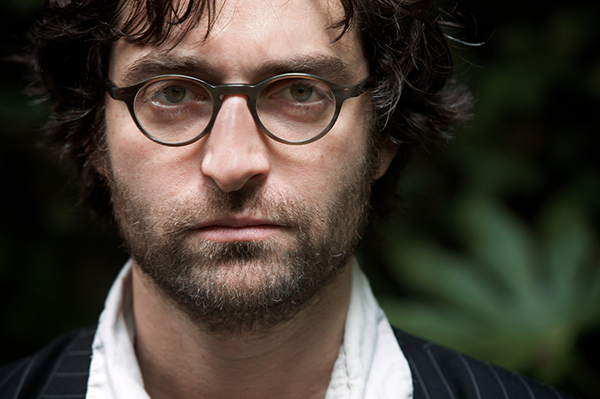 Mathieu Demy © Arte
Les Parapluies de Cherbourg is almost part of your family history. What does the film evoke for you?
It evokes my childhood with my family. It's a film I've seen hundreds of times with my father. It brings back childhood memories, when Jacques would project his films while we were on holiday. As I have grown older, I have learned to see the film differently: it is an incredible film that is totally original.

The film needed a lot of restoration. What problems did you encounter?
We used the three-colour selection (three juxtaposed interpositives), which we scanned. There were parts missing, we had to make do with what we had, the material was not ideal. For the sounds as well, we had to use another mix and adapt it to today's projection conditions. It was a question of not only restoring the technical side, but also the viewing experience, we wanted to put people in the best conditions for rediscovering the film. We have to offer an experience that is as similar as possible to the day it came out. It was important to me to try to make the film as perfect as possible. We had to get together with Agnès Varda. She did not get involved directly with the restoration work, but she remembered what had been done at the time and what the artistic intentions were. We worked a lot together.

Part of the restoration was financed by crowdfunding, by donations from internet users. What was behind this choice?
We were missing some of the funds we needed because the restoration cost more than anticipated. To make up the difference, we called on internet users. It's funny when internet users invest, but at the same time they know the film, so they know what they are getting involved in. It seemed logical. You restore something because there is a demand for it. People who love the film contributed.

The poster and the first images herald a film that one might well believe was contemporary. What should we expect?
The film is totally timeless. At the time, it was seen as something magnificent and out of this world, not at all realist. You should expect a film that is as it was, full of vibrant colours and with restored sound, adapted to today's projection conditions. People will rediscover the film in all its timelessness, beyond all artistic references. You can see that it's the 1950s and the Algerian War is on. But the aesthetic shock is so big that it could just as well be a period film released today. It doesn't seem strange.

Fifty years after receiving its Palme d'or at Cannes, the film is returning to Cannes and will soon be released in cinemas.
That was its crowning achievement. We wanted the film to be released in cinemas on 19th June, in first France and then we'll see.

Quotes collected by Tarik Khaldi

SCREENING
Thursday 16th May / Salle du Soixantième / 8.15 p.m.