An adaptation Dino Buzzati's famous novel, The Desert of the Tartars, directed by Valerio Zurlini in 1976, had become impossible to watch on the big screen. 37 years later, it has undergone a true renaissance. 

The wait will have been longer than that of young lieutenant Drogo: 37 years to finally see Valerio Zurlini's The Desert of the Tartars again.
The sole and faithful adaptation of Dino Buzzati's famous novel, published in 1940, the film is undoubtedly Valerio Zurlini's greatest work. The international cast also carried a high level of pretige: Vittorio Gassman, Giuliano Gemma, Helmut Griem, Philippe Noiret, Jacques Perrin, Francisco Rabal, Fernando Rey, Laurent Terzieff, Jean-Louis Trintignant and Max von Sydow. The original music composed by Ennio Morricone underscores the silence, the waiting and the melancholy. Finally, Valerio Zurlini used the fortress of Bam in southern Iran as his set. The fortress was sadly destroyed by an earthquake in 2003, but is reborn thanks to the restoration.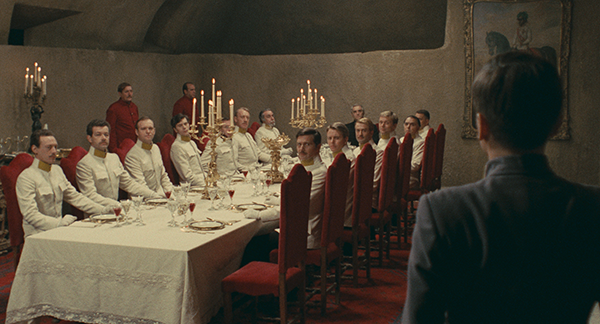 Film still © RR.

"From the first tests, the richness of the content on the negatives deeply astonished us, almost bowled us over," recalls Angelo Cosimano of Digimage Classics, the company that carried out the 4K image restoration using the original negative, under the supervision of Luciano Tovoli, the film's director of photography. Similarly, the colour grading was conducted in record time (10 days), which is testaments to the quality of the shots taken at the time. The sound restoration was carried out by Gérard Lamps, who had to compose with a monophone soundtrack made up of dubbed international stars and French stars with familiar voices.
The restoration, financed by the CNC as part of the assistance plan for the restoration and digitisation of heritage films, was organised by Jacques Perrin, who was the film's co-producer in 1976.
Béatrice de Mondenard
SCREENING
Friday 24th May / Salle du Soixantième / 7.45 p.m.
>> View the interactive calendar