Daybreak (Le jour se lève) is the fourth film directed by Marcel Carné and written by Jacques Prévert, after the success of Le Quai des brumes and Hôtel du nord, released in 1938. Cannes Classics presents a 4K restoration - by Studio Canal - of one of the most wonderful French pre-war films: a complex restoration.
Daybreak, shot in 1939, is one of Marcel Carné's masterpieces, the fruit of one of his many successful partnerships with the script and dialogue writer, Jacques Prévert. Jean Gabin plays François, a worker who has just killed Valentin. By filming the murderer consumed by what he had done, barricaded in his flat on the last floor of a block of flats, the film director used the flashback, a method of writing from America, and very modern for the time. The claustrophobic feeling is heightened by the closed setting from which the assassin cannot escape.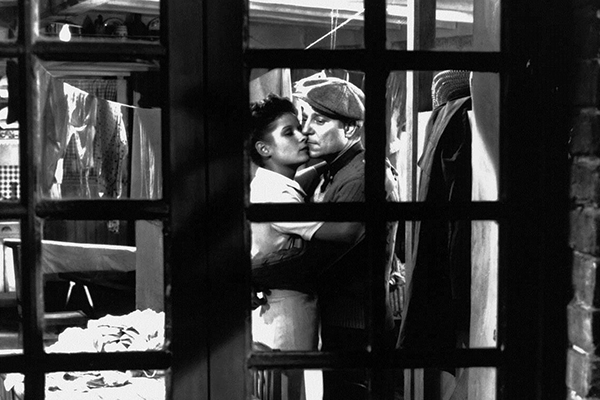 Arletty and Jean Gabin © RR
Cast: Jean Gabin and Arletty, with a tragic leading part for Arletty.

Work on the image was performed manually by the Éclair laboratory, and was made possible by using badly decaying nitrate film, as the camera negative had been destroyed. Diapason worked to restore the sound in partnership with Éclair. Grading was made difficult by the fact that the lighting created by Curt Courant had to be kept and enhanced. This is one of Marcel Carné's favourite films.
Charlotte Pavard

SCREENING

Friday May 16th / Buñuel Theatre / 5:30 pm
>> View the interactive calendar