Each year, Cannes Classics places great emphasis on documentaries about cinema, its well-known figures and movements. The Go-Go-Boys: The Inside Story of Cannon Films relates a success story. That of two Israeli cousins, Menahem Golan and Yoram Globus, joint founders of Cannon Films. Hilla Medalia uses this film to recount their American dream.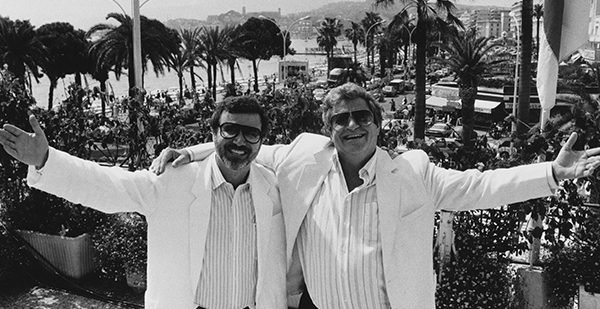 Photo from the film © RR

Superman IV, they produced it. Captain America, they produced it. Walker Texas Ranger, another one of theirs. Cannon Films boasts over three hundred films. Between 1967 and 1993, the Go-Go Boys produced low and medium-budget pictures. The names of their actors are as well-known. Charles Bronson, Jean-Claude Van Damme, Chuck Norris, to name but a few.

Menahem and Yoran. Two cousins, two opposite but complementary personalities who were at the head of an empire of Hollywood cinema. Their pictures, whether they be fantasy or exceptional, have travelled the world over, thanks to the outstanding business sense and flair of the Go-Go Boys.

Hilla Medalia, in her desire to document their path to success, went further than researching archives. She met the two cousins and collected memories, impressions and feedback about their experience from those who worked with them, including Sylvester Stallone, Charles Bronson, Andrei Konchalovsky and Fraco Zeffirelli. A whole panel of faces to draw the portrait of two people who created a motion picture monument..
 
Tarik Khaldi
SCREENING

Friday May 16th / Buñuel Theatre / 8pm
>> View the interactive calendar