The camera of Steve James' (Hoop Dreams, 1994) zooms in on the life and times of Roger Ebert, an outstanding American film journalist and critic and Pulitzer Prize winer. A humorous, poignant and melancholic documentary, produced by Martin Scorsese.
Roger Ebert, Who was born in 1942 in Illinois and died in 2013, rose to fame when he won the Pulitzer Price for Criticism in 1975 for his collection of articles published in the Chicago Sun-Times. His life was marked by a series of books, blogs, Web articles and television appearances and contributed significantly to the growth of quality independent cinema in the United States. His American-style talkshow presented with Gene Siskel in Chicago also turned him into one of the most famous cinema critics of his era. The title of his hit memoir, Life Itself captures the pulsating and inspiring life of this film lover, whose passion for his subject was so intense that he continued to attend the Festival de Cannes until the very end.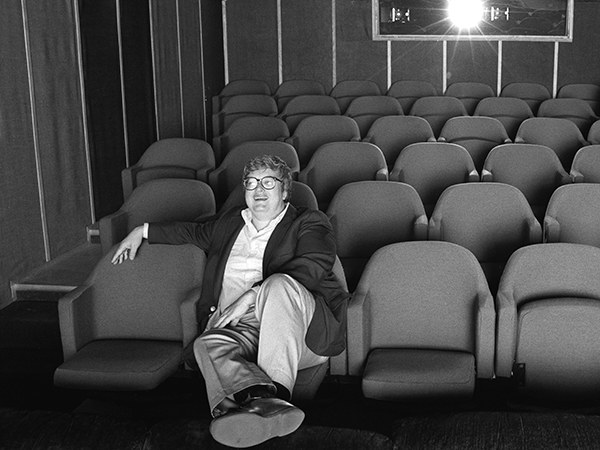 Roger Ebert © RR
The American Steve James, an adept at documentary films, casts a discreet eye on the last four months of Roger's life, filmed at home in the company of his wife Chaz. The critic's humour and his fighting spirit, a source of inspiration for so many of his fans, is beautifully portrayed. On his death, after 10 years of struggle against cancer of the thyroid, plaudits poured in from influential directors and politicians alike: from Spike Lee and Michael Moore to President Barack Obama.  "When he didn't like a film he was honest, when he liked it he was full of praise, capturing the magical power of films to take us to other places."
Charlotte Pavard
SCREENING

Monday 19th May / Buñuel Theatre / 5:00 pm