The Festival has plunged into the archives of the CNC and rediscovered the wuxia with Dragon Inn. The setting for this traditional cloak and dagger genre of cinema is ancient China, and it is punctuated with innumerable sword fights. With this film, King Hu has taken the exercise to a spectacular dimension, going so far as to defy the laws of gravity.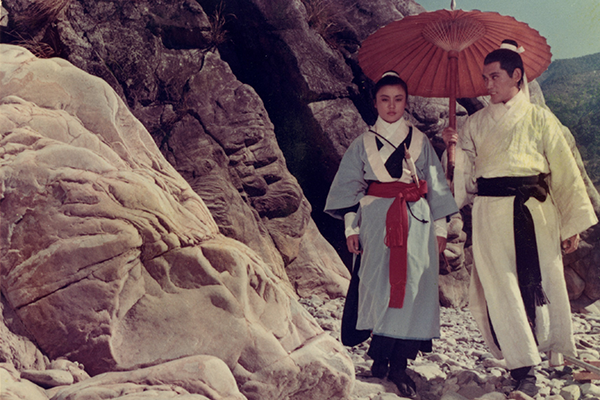 Photo from the film © RR
Under the Ming dynasty, Chow and his lover are fleeing. The palace eunuchs have seized power and one of them has imposed an autocratic reign of terror. Before crossing the border, the lovers stop at the Dragon Inn, where their pursuers catch up with them.
 
When the film came out in 1967, it was a great success in Taiwan, Korea and the Philippines. It follows a tried and true formula in a well-wrought style: this is not the first time King Hu had tried his hand at a wuxia. The Chinese director had already made Come Drink with Me (Da zui xia), a film with combat scenes that are revisited, choreographed, and inspired by the Peking Opera..
 
The wuxia according to King Hu arrived in Cannes in 1975 and made a big impression with a combat scene in a bamboo forest. The director won the Prix Vulcain, awarded to a work for its technical qualities. The title of the film, A Touch of Zen, stood as a prototype for a Chinese director who won the award for best screenplay last year. A certain Jia Zhangke.
 
Digital restoration done in 4K by Immagine Ritrovatta from the negative scanned on Arriscan
 
Tarik Khaldi
 

SCREENING
 
Friday 16 May / Buñuel Theater / 3 p.m.
>> Go to the interactive calendar