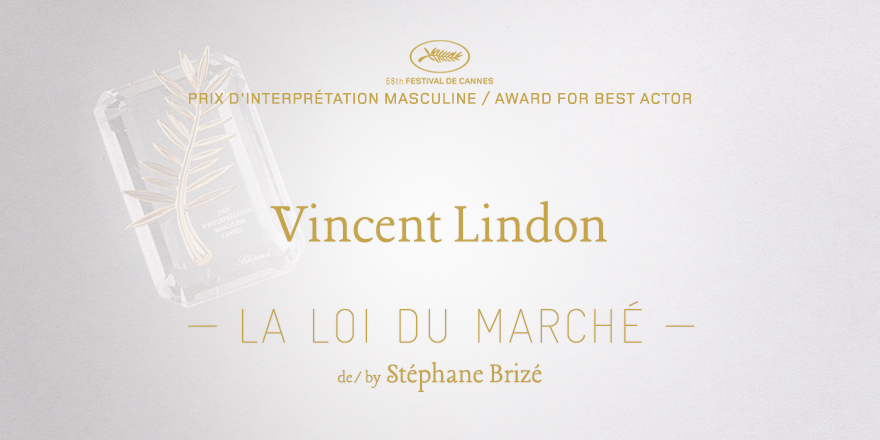 Vincent Lindon has won the Award for Best Actor for his role in La Loi du marché (The Measure of a Man).

After receiving the prize, given to him by Mexican actress Michelle Rodriguez, the laureate was keen to dedicate the film, by Stéphane Brizé, to "all those people who aren't always deemed worthy of what they deserve, who are left behind".
An extremely moved Vincent Lindon paid tribute to the director, who made him "the ambassador of his fantasies, his neuroses, and his dreams".