Taiwan first came to Cannes in 1975 with Xia Nu (A Touch of Zen). With that film, Kinh Hu revolutionised the Chinese martial arts action film, to which he brought a unique technical mastery and sense of choreography.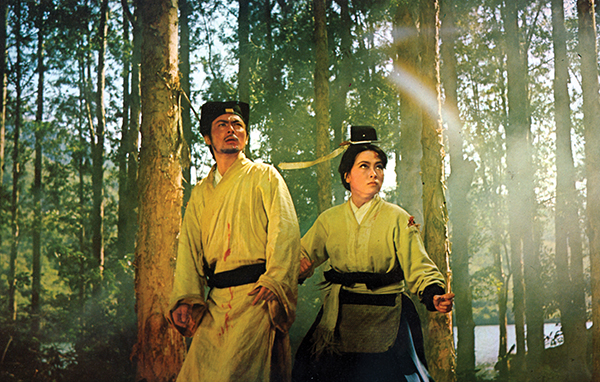 Still from film © RR

The pitch. The mother of Gu Shengzai is desperately trying to marry off her son who is a painter and public letter-writer. One day a young girl moves into the house next door. The mother intends to introduce her to her son, but she has no idea that the girl is wanted for treason. Her father has been murdered by the political police of the High Eunuch Wei.

The swordplay movie ("wuxia" in Chinese). A Touch of Zen marks the beginning of the wuxia movie, actually a speciality of Hong Kong which takes its inspiration from traditional Chinese literature. Also known as swordplay movies, these films combine martial arts with loads of action and acrobatics. Wuxia movies travel easily through time as Cannes can testify with Dragon Inn by Kinh Hu (Cannes Classics, 2014), Ang Lee's Crouching Tiger, Hidden Dragon  (Out of Competition, 2000) and again this year with The Assassin by Hou Hsiao-hsien, in Competition.

From "Zen" to "Sin". The title  is not unlike that of a more recent film: A Touch of Sin, which won the Award for Best Screenplay at Cannes in 2013. At the time Jia Zhang-Ke explained his fascination for this classic film and the inspration behind it in terms of the construction of both the characters and the narrative.

Tarik Khaldi
 

SCREENING

Monday 18 May / Buñuel Theatre / 10pm
>> Access the interactive agenda