The Festival closes out its voyage through world cinema classics with a touch of humor. Dobro Pozhalovat, Ili Postoronnim Vkhod Vospreshen (Welcome, or No Trespassing) is a comedy by Elem Klimov that captivated children throughout the Soviet Union upon its release.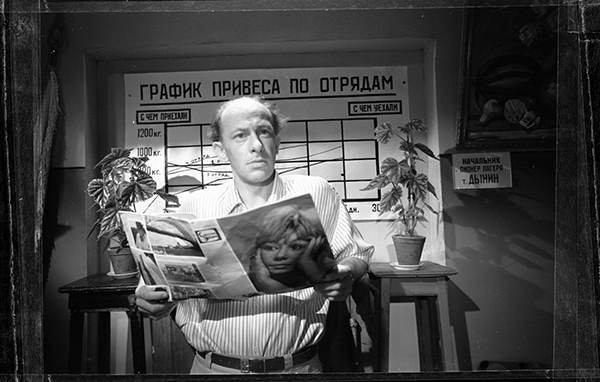 Film still © RR

The film. Young Inochkin stirs up agitators at a Young Pioneer camp. The rules are numerous, excessively restrictive and well established, but this doesn't stop him from breaking them, and he is expelled. The camp's director believes he has finally achieved some peace, but he doesn't know that Inochkin has returned to the camp, hidden by his comrades. The young agitator leads a rebellion and tries to rally the adults behind his comical plans for revenge.

Satire of the Soviet Regime. At the beginning of the film, Elem Klimov shows a summer camp awash in instruction signs. The camp's director states that "the children run the summer camp", but in practice, he deprives them of their freedom.  Through this silent dictatorship, the film's director makes fun of Khrushchev's in-country politics. Although the biting humor in Elem Klimov's film often verges on shocking, this didn't prevent the film from becoming one of the most popular in the Soviet Union a few years later.

The director. Elem Klimov made his directorial debut in 1964 with Dobro Pozhalovat, Ili Postoronnim Vkhod Vospreshen (Welcome, or No Trespassing). Criticism of Soviet politics was hidden within his comedies, which earned him repeated censure. He attained the pinnacle of his career in 1985 with Idi i Smotri (Come and See), the story of a young Belarusian man who joins the army under Nazi occupation.

Tarik Khaldi

SCREENINGS


Saturday 23 May / Buñuel Theatre / 2:15 pm
>> Access the interactive agenda