Zangiku Monogatari (The Story of the Last Chrysanthemums) is not the best-known of the films presented in Cannes Classics. Which is one of a number of good reasons to discover this sensitive work by Kenji Mizoguchi, filmed in pre-war sepia in Japan in 1939.

In Tokyo at the end of the 19th century, Kikunosuke Onoue comes from a long line of actors of the traditional Japanese kabuki theatre. But he discovers that he owes his fame only to his distinguished father. Through the love story that is slowly woven between Kikunosuke and Otoku, a family servant and the only person who believes in him, Kenji Mizoguchi paints, as usual, a fine portrait of a woman. "He always gives priority to the female lead, but here there is a more melodramatic tone, less  rebellious and less controversial than in his other movies like Gion no shimai (Sisters of the Gion)", says the critic and film maker Jean Douchet. The historical context would have been favourable, because Japan had been ruled by a military dictatorship since 1936.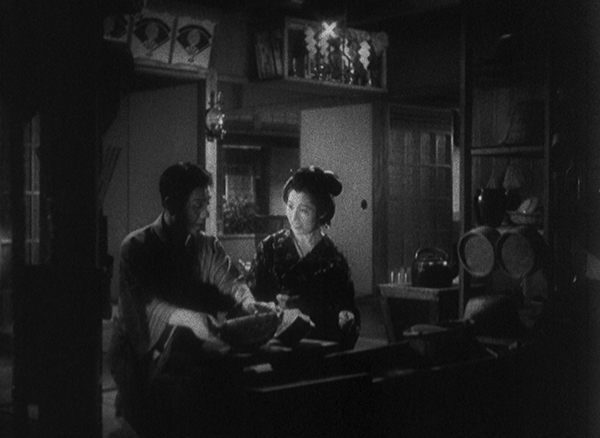 Still from film © RR

"It is a film of extreme beauty and power, the result of an extraordinarily sophisticated search for form and the almost constant use of long single shots". The sequence that leads us into the first important dialogue between Otoku and Kikunosuke by way of a slow sideways low-angle tracking shot is undoubtedly a key moment in the history of cinema.

The film is presented by Shochiku studios, digitally restored from a 4K transfer by Shochiku Co., Ltd.
Charlotte Pavard

SCREENING

Monday 18 May / Buñuel Theatre / 12pm
>> Access the  interactive agenda