Firmly ensconced at the summit of the quintessence of Italian neo-realism, Luchino Visconti's masterpiece is also that of the film's chief cinematographer, Guseppe Rotunno, who did not have an easy time of it during the shoot.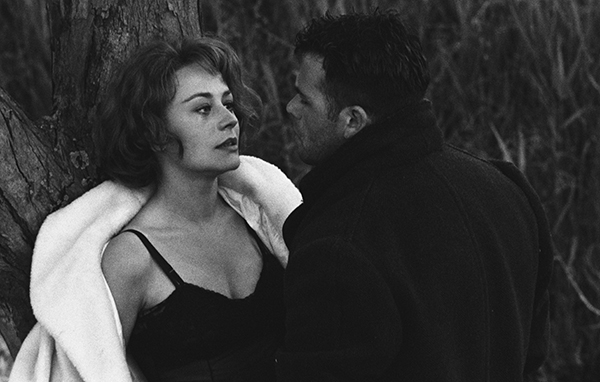 Still from film © RR

The 7th Art is indebted to him for the images of some fifty films, many of them directed by the greatest names of the golden age of Italian cinema, including Dino Risi, Vittorio De Sica,and Federico Fellini. Having started work at the legendary de Cinecittà studios at the age of 17, Giuseppe Rotunno is unanimously considered to be one of greatest cinematographers that the cinema has ever known.
One of the high points of his career was when the former assistant chief-cameraman shot Visconti's acclaimed Rocco et ses Frères (Rocco and his Brothers), starring Annie Girardot, Alain Delon and Claudia Cardinale. Released in 1960, the film traces the crumbling of relations within an Italian family newly arrived in Milan in search of an escape from poverty. Talking about the lighting for the film, Giuseppe Rotunno said that he was forced to work around the new way of filming initiated on this movie by the Italian master, with whom he worked on six occasions.

Rocco et ses Frères (Rocco and His Brothers) was filmed with three cameras simultaneously to allow Visconti to switch from one to the other without losing any of the finesse of the actors' art. "For Visconti, this system was ideal. But it was horribly complicated for me because there wasn't enough space on the set for the lights, remembers Guiseppe Rotunno who considers the Italian director "like a father". The film has been restored by the Cineteca di Bologna at the 'Immagine Ritrovata laboratory.

Benoit Pavan

SCREENING

Sunday 17 May / Buñuel Theatre / 6.30pm
>> Access the  interactive agenda