Four years after his melancholy Oslo, August 31st, the Norwegian film maker once again looks deep into the souls of his characters in Louder Than Bombs, his third full length feature.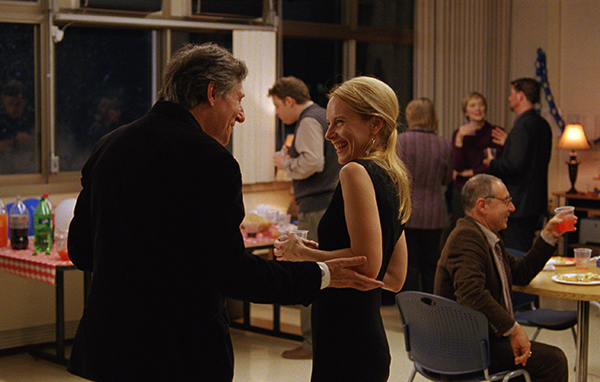 Film still © RR

Whether they are leaders or lookers-on, just passers-by in his story or central to its coherence, his characters have always guided the cinematic intentions dear to Joachim Trier. In 2011, the young director dazzled observers of the 7th Art with a romantic portrait, tinged with accents of the French Nouvelle Vague, of Anders, a recovering drug addict in the throes of an existential crisis, struggling to pull together the scattered fragments of his past life.

With an electrifying formal beauty, the film confirmed, after Reprise (2006), the acute talent of Joachim Trier for searching deep into the psychology of his characters in order to place them at the heart of his subject matter through tense direction that poetically underscores their emotions. The Norwegian film maker attaches great importance to the temporal structure of his movies and to filming the real without artifice or puffery, in a sophisticated manner close to the documentary style that he avers. "I don't like the visual power of a film to leave the characters aside, reducing them in the end to mere concepts", he says.
Born into a family of film makers and a graduate of the London Film School, the director returns to this narrative concern in Louder Than Bombs, with a cast that includes Jesse Eisenberg, Isabelle Huppert and Gabriel Byrne. Co-written with Eskil Vogt, his regular screenwriter, and shot in New York, Louder Than Bombs  intertwines the viewpoints of the members of the family of a deceased war photographer confronted by the sudden reappearance of a secret from her past.  "I wanted to make a film with characters from different generations, who are the reflections of one another and who struggle to communicate", underlines Joachim Trier.

Benoit Pavan

SCREENINGS


Monday 18 May/ Grand Théâtre Lumière / 1.30pm - 10pm
>> Access the interactive agenda