Cannes Classics is screening La Vie de Château (A Matter of Resistance), a film restored at the behest of French director Jean-Paul Rappeneau and Pierre Lhomme, his director of photography. This fast-paced romantic comedy has been given a new lease of life! A chance to rediscover three giants of cinema: Pierre Brasseur, Catherine Deneuve and Philippe Noiret.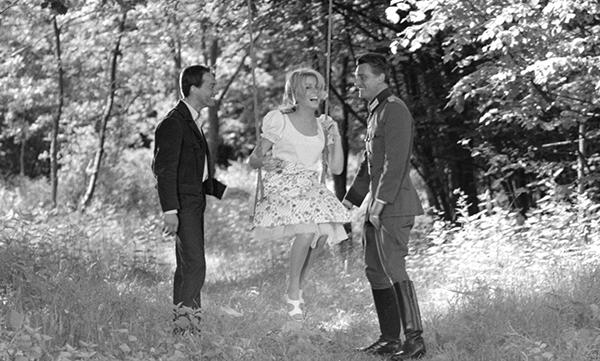 Still from the film © RR

June 1944. Jérôme lives with his charming wife, Marie, in a chateau on the Normandy coast. Frustrated with her husband's passive nature, Marie wants just one thing: to escape her boredom and go to live in Paris. It is just at that moment that a member of the resistance parachutes into the region and soon falls in love with the young woman. But between this burgeoning love story, preparations for the Normandy landings and the presence of the Germans, our trio of lovers doesn't know which way to turn.

"The film is like its heroine, the delightful Catherine Deneuve: alert,elegant and frivolous, with a touch of flirtation and sophistication in the direction" said the journalist Jean de Baroncelli in 1966. And yet the location for this comedy is occupied France. Jean-Paul Rappeneau's first film was a masterpiece. In 1965 the director left his mark on the public and critics with his panache, dynamism and freshness. In La Vie de Château (A Matter of Resistance), we see the model for Rappeneau's films: cheerful and elegant directionin which the camera flits from one actor to the other. Each scene leaves little space for dead time and further increases the comic effect of the situatons.

The film has been restored at 2K using the original negative. Stéphane Lerouge, the restorer of the original soundtracks, has tackled the renovation of the film's music, composed by the incredible Michel Legrand.

Hannah Benayoun

 
SCREENING

Sunday 18th May / Buñuel Theatre / 8 p.m.
>> Access the interactive calendar