Eight works from the filmography of Frank Capra have just been restored by Park Circus, including Lost Horizon, which garnered Oscars for Best Editing and Best Artistic Direction and is now to be revived on the screen for Cannes Classics. Since it was made in 1937, the film has undergone several edits.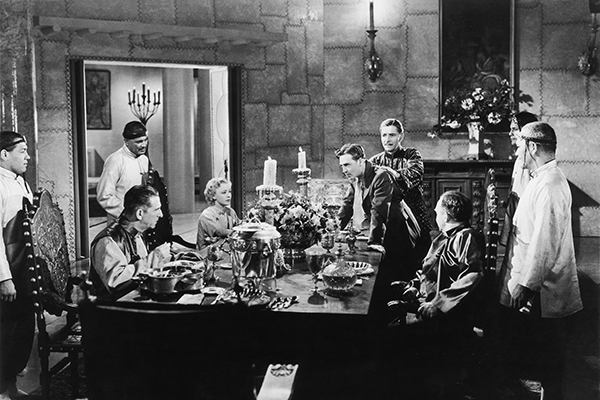 Photo of the film © RR
Robert Conway and four of his compatriots are flying out of the province of Bakul in China when their plane is hijacked. It crashes into the mountains of Tibet but they escape unscathed and are welcomed to Shangri-La, a mysterious, tranquil and paradisiacal lamasery where time has stood still. Against this curious backdrop, Robert not only falls in love but discovers that the Grand Lama has appointed him as his successor.
 
With its budget of 2.5 million dollars, Lost Horizon was a major investment for Columbia at the time. The production team was extremely demanding and continued to make edits even after the film had been released. When, during a screentest, the audience burst out laughing during a flashback, Capra replaced the entire scene. The second change took place at the production team's insistence on substituting the original final sequence with a more sentimental alternative.
 
Later, when the film was re-released during the Second World War, twenty-four minutes were cut. By contrast, the version being screened at Cannes Classics will be slightly longer. The restoration work on Lost Horizon meant that a minute's worth of original images could be reinserted.
 
Copy restored in digital 4K by Sony Pictures Colorworks
 
Tarik Khaldi


SCREENING


Saturday 17th May / Buñuel Theatre / 5:00 pm
>> Go to interactive agenda