Marking the three decades that have passed since the death of François Truffaut, Cannes Classics will screen the restored version of the dramatic love story, The Last Metro (Le Dernier Métro).  The film stars Catherine Deneuve, Gérard Depardieu, Heinz Bennent and Jean Poiret in a romantic labyrinth played out in a theatrical evocation of the Occupation in Paris.
Paris, September 1942. Lucas Steiner, the director of the Montmartre Theatre, has to escape because he is Jewish. His wife, Marion Steiner, manages the theater and hires Bernard Granger to play alongside her in "La Disparue", directed by Jean-Louis Cottins. But what if, for love of his wife, Lucas Steiner has only pretended to flee from France but actually remains, hidden in the cellar of his theatre for the duration of the war? For a long time, François Truffaut wanted to film the backstage of a theatre, the gestation and the direction of a play. The stage and the cellar are the main sets of this nearly total enclosure. The director sets the tone, that of a story filmed exclusively around the characters and the interactions between them.
In a letter addressed to his actors at the time the film was made, Truffaut wrote: "I believe that The Last Metro will be an easy and enjoyable film to shoot, as is always the case when the characters are more important than the situation." And the director draws his characters into a painful love triangle. The relationship that unites Marion, Lucas and Bernard is a particularly good illustration of François Truffaut's way of filming couples and especially women. He depicts Marion Steiner as a character who is troubled by the shifting roles she has to assume, in the dark cellar where her husband lives and under the bright lights of the rehearsal stage that she shares with Granger.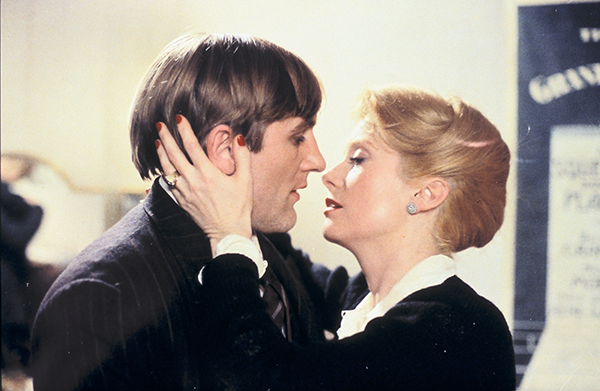 Photo © RR
Presented by MK2 and the Cinémathèque française, with support from the Fonds Culturel Franco-Américain, the restoration was done on Diamant to ensure the best possible image definition. The main goal was to emphasize the atmosphere under the Occupation that François Truffaut managed to recreate so masterfully.
Hannah Benayoun
SCREENING:
Saturday 17 May / Buñuel Theater / 2 p.m.
>>>Go to the interactive calendar