"They gave their lives to France at a time when it was just part of the job." This statement by Tristan Bernard, taken from the autobiography of Raymond Bernard, the director of the film Wooden Crosses (Les Croix de Bois),  could sum up what he wanted to show in his screen adaptation, in 1932, of the novel by Roland Dorgelès. A human chronicle on the war in the trenches, screened in Cannes Classics after a long restoration process. 
Raymond Bernard only filmed veterans, reconstituting the battles in Champagne "in the ruins of the fort of la Pompelle and in the chaos of Mont Cornillet", frequently exhuming the mutilated bodies of soldiers who died there, in the trenches of the First World War. The preoccupation with realism of this director, who is a specialist of historic films such as the original 1924 silent film Miracle of the Wolves (Le miracle des loups) and the original Tarakanova (1930), made this film one of the major post-war reference works on the international conflict. It is a fiction with the truth of reality.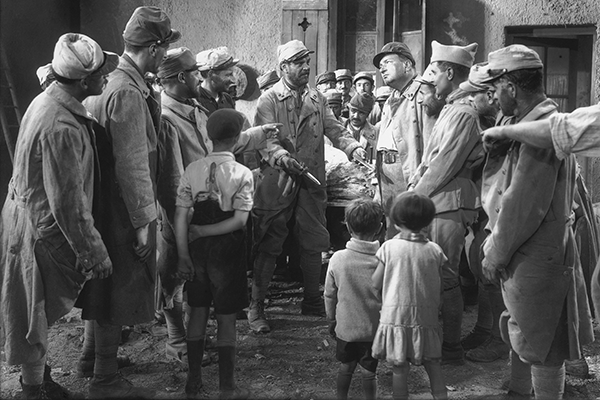 Photo from the film © RR
When the film was released, there were two versions of it, edited from a negative A and a negative B. The better-known version of Wooden Crosses was made from negative B. So it was interesting to work on the restoration of the A version, which was not well known, and was the version that was originally intended to be released in first priority. Hundreds of hours of work were necessary for the restoration in 4K, done by L'Immagine Ritrovata in Bologne, of elements in the version that will be screened in Cannes Classics, by Pathé and the Fondation Jérôme Seydoux.
Charlotte Pavard
SCREENING

Saturday 17 May / Buñuel Theater / 8 p.m.

>> Go to the interactive calendar