Director, Script Writer
CANADA
Atom EGOYAN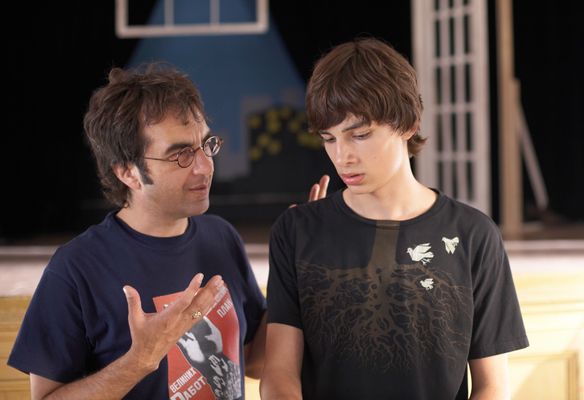 Biography
« Le cinéma est un acte d'immersion. Émotionnel, sensoriel, intellectuel, il plonge le spectateur dans une expérience excitante, provocante et rare. Une conviction absolue unit forme et vision. »

Né en Égypte, d'origine arménienne, Atom Egoyan grandit dans une famille de peintres, au Canada. Il commence à tourner des courts métrages à l'Université de Toronto et se fait connaître avec Next of Kin (1984). Family Viewing (1987) et The Adjuster (1991), présentés dans des festivals internationaux, suscitent l'intérêt de la critique. Après Exotica (1994), Prix Fipresci, il connaît la consécration au Festival de Cannes avec un Grand Prix décerné à De beaux lendemains (1997). Le Voyage de Felicia (1999), La Vérité nue (2005) et Adoration (2008) y seront tous sélectionnés en Compétition. Son oeuvre lui a valu également deux nominations aux Oscars et huit récompenses nationales.
Atom Egoyan a par ailleurs signé des installations artistiques présentées à la Biennale de Venise ou Artangel à Londres. Son intérêt pour la musique l'a conduit à la mise en scène d'opéra : sa Walkyrie de Wagner, pour la Canadian Opera Company, a remporté un prix en 2006. Pour le théâtre, Eh Joe de Beckett, présenté à Dublin et au London's West End, a été récompensé d'un Prix de la mise en scène.




Films presented at Cannes
Jury members
President
-
Cinéfondation & Short Films
-
2010
Member
-
Feature films
-
1996