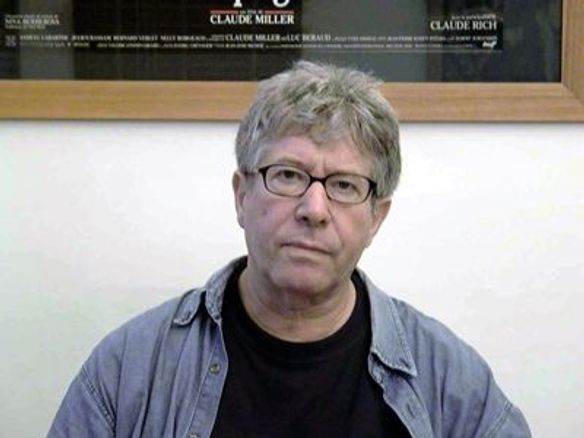 Biography
Claude Miller was born on February 20, 1942, in Paris. After studying Cinematography at IDHEC and graduating head of his class in 1965, he began his career as an assistant to Marcel Carné, Robert Bresson, Jacques Demy, Jean-Luc Godard and François Truffaut.
After shooting short film Camille ou la comédie catastrophique (Camille) in 1971, he released his first feature film, La meilleure façon de marcher (The Best Way to Walk), in 1975, for which he was awarded a César.
In 1977, he adapted Patricia Highsmith's Sweet Sickness to the silver screen: Dites-lui que je l'aime (This Sweet Sickness).
In 1981, his Garde à vue - based on the John Wainwright novel Under Suspicion and with screenplay and dialogue by Michel Audiard - won him numerous awards, including three Césars. He then directed Mortelle Randonnée (Deadly Run) (1982) - based on the Marc Boehm novel -, with Isabelle Adjani and Michel Serrault, L'Effrontée (Charlotte and Lulu) (1985), which was awarded a César and a Prix Louis Delluc, La petite voleuse (The Little Thief) (1998), off a François Truffaut screenplay, L'Accompagnatrice (The Accompanist) (1992), based on the Nina Berberova novel, Le Sourire (The Smile) (1993-1994), and La Classe de neige (Class Trip) (1998), based on the Emmanuel Carrière novel and winner of the Prix du Jury in Cannes. In 1999, he adapted the Siri Hustvedt novel Les Yeux Bandés to television, La Chambre des magiciennes, which won the International Critics' Award at the 2000 Berlin International Film Festival. His latest film, Betty Fisher et autres histoires (Betty Fisher and Other Stories) (2000-2001) is an adaptation of the Ruth Rendell novel and has received numerous awards, including the International Critics' Award and Best Actress for Sandrine Kiberlain, Nicole Garcia and Mathilde Seigner at the Montreal World Film Festival.
Films presented at Cannes
Jury members
Member
-
Feature films
-
2002