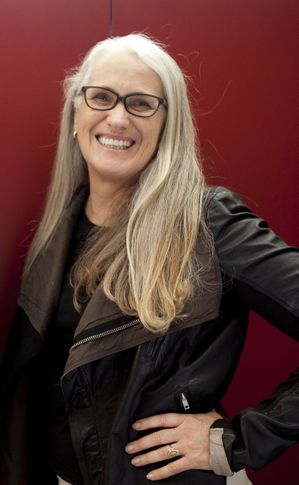 Biography
New Zealand director, producer and screenwriter Jane Campion is one of contemporary cinema's most notable film-makers. She is the first and only female director to receive the coveted Palme d'or at Cannes (1993) and also only the second of four women ever to be nominated as Best Director at the Academy Awards (1994), both for "The Piano". Jane went on to win Best Screenplay. Jane studied anthropology at Victoria University in Wellington and then painting at London's Chelsea School of Arts and the Sydney College of the Arts before moving to film in the early 1980s, while studying at the Australian Film and Television School. Her first short film, "Peel" (1982), winner of the Short Film Palme d'or in 1986 in Cannes, was followed in 1989 by "Sweetie", her first feature film, and, a year later, by "An Angel at My Table" about New Zealand author Janet Frame. Subsequent to the multi-award-winning "The Piano" were "The Portrait of a Lady" (1996); "Holy Smoke" (1999), currently being adapted for the stage; "In the Cut" (2003) and "Bright Star" presented in Competition at Cannes, in 2009.
Jane Campion has recently won remarkable public and critical acclaim with a television series, "Top of the Lake". Yet further proof of Campion's status as a major filmmaker and indefatigable pioneer.


"It is this world wide inclusiveness and passion for film at the heart of the festival which makes the importance of the Cannes Film Festival indisputable.. It is a mythical and exciting festival where amazing things can happen, actors are discovered, films are financed careers are made, I know this because that is what happened to me! I am truly honored to join with the Cannes Film Festival as President of the in Competition features for 2014, in fact I can't wait."

Films presented at Cannes
Jury members
President
-
Feature films
-
2014
President
-
Cinéfondation & Short Films
-
2013