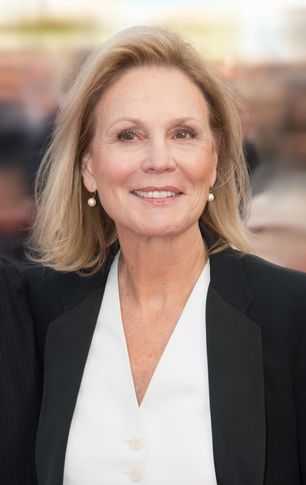 Biography
Born in Basel, Marthe KELLER is a classic example of an artist who knows no geographical or artistic borders. Her first passion is dance. She goes on to study theatre for three years at the Stanislavksy school in Munich before joining the Schiller theatre in Berlin and making her first appearances on German television. After a first role in George Hamilton's Funeral in Berlin in1966, she moves to Paris where she begins a film career alongside Philippe de Broca (Le diable par la queue in 1969, Les Caprices de Marie in 1970) and Claude Lelouch (Toute une vie in 1974). She rapidly gains international renown which finds her in Hollywood playing to Dustin Hoffman for Schlesinger's The Marathon Man in 1976. That role gets her the lead in Billy Wilder's Fedora which is presented at Cannes in 1978. Her rich range of talents see her skip easily from light comedy to drama, from romance to thriller and that with the greatest of directors: John Frankenheimer (Black Sunday in 1977), Sydney Pollack (Bobby Deerfield in 1977), Nikita Mikhalkov (Les Yeux noirs in 1987) and, more recently, Benoît Jacquot (L'Ecole de la chair in 1998).
She is described as being brilliant, it must be conceded that she succeeds at everything she undertakes in film, as she does on stage, and even at the opera: her stage direction of Francis Poulenc's Dialogue des Carmélites won the Grand Prix de la Critique in 1999.
She was president of the Caméra d'Or jury in 1994.

"In a first film, as in any first time, there is a purity, an astonishment that is never to be found again, an irrepressible desire to show us and to tell us something."
Films presented at Cannes
Jury members
President
-
Un Certain Regard
-
2016
Member
-
Caméra d'Or
-
2002
President
-
Caméra d'Or
-
1994
Member
-
Feature films
-
1977