Cristian MUNGIU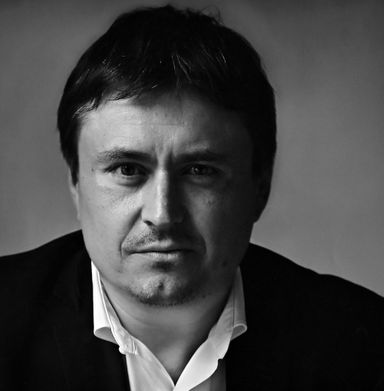 Biography
"Value and originality have never achieved easy recognition in the cinema. And it's even harder to recognise the value and originality of very young directors. But the Cinéfondation is known for having succeeded in doing just that to great effect. The Cinéfondation has always given young directors the help and recognition they needed at the very outset of their career, so that they could express themselves with courage and find their own voice. Long may that continue to achieve the same impact. It's an endeavour in which I'm proud to be playing a part." Cristian Mungiu was born in Ia?i, in 1968. After studying English Literature at university, he worked as a teacher and journalist for the written press, radio and television. He then attended the Film and Theatre Academy in Bucharest and made a number of short films. His first feature film, Occident, premiered at the Directors' Fortnight in 2002 and was a triumph back in Romania. In 2007, his second film, 4 Months, 3 Weeks and 2 Days, in Competition at the Festival de Cannes, was awarded the Palme d'or. The film received critical acclaim and won several international distinctions including the European Film Academy awards for Best Film and Best Director. He returned to Cannes in 2009 as a writer-producer-co-director with the collective film Tales from the Golden Age and as a writer-director in 2012 with Beyond the Hills – double awarded for Best Screenplay and Best Actresses. He was a member of the Jury headed by Steven Spielberg at the 66th Festival de Cannes (2013). Graduation – his fifth film presented in Cannes – won the award for Best Director in 2016.
Films presented at Cannes
Awards
Jury members
President
-
Cinéfondation & Short Films
-
2017
Member
-
Feature films
-
2013
Director ROMANIA
Cristian MUNGIU
Under French law n° 78-17 of 6 January 1978, modified relating to data processing, files, and liberties, internet users have the right to oppose (art. 38 of the law), access (art. 39 of the law), and amend and delete (art. 40 of the law) data concerning them. To exercise these rights, the internet user must contact: Direction juridique OGF, 31 rue de Cambrai 75946 PARIS cedex 19, or the following email address informatiqueetlibertes.dj@ogf.fr, accompanied by a copy of proof of identification.
OGF has declared the above files to the CNIL, registered under the n° 1607719.