Emmanuelle DEVOS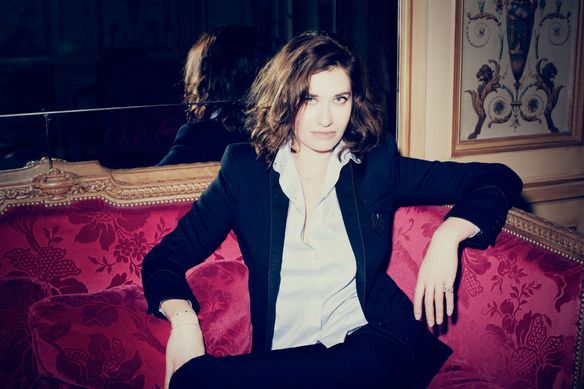 Biography
Following her studies at the prestigious Cours Florent, Emmanuelle Devos began shooting with the brilliant young generation of filmmakers fresh out of La Fémis: Noémie Lvovsky Dis-moi oui,dis-moi non and Arnaud Desplechin Life of the Dead, My Sex Life... or How I Got Into an Argument. The accolades arrived in 2001 with Jacques Audiard's Read My Lips (César for Best Actress). Next came Nicole Garcia's The Adversary, Léa Fazer's Welcome to Switzerland, Arnaud Desplechin's Kings and Queen and A Christmas Tale, Jacques Audiard's The Beat That My Heart Skipped and Emmanuel Carrère's The Moustache, as well as Alain Resnais's Wild Grass and Xavier Giannoli's In The Beginning (the 2010 César for Best Actress in a Supporting Role). She will soon begin shooting with director Jérôme Bonnell alongside Gabriel Byrne and will take on the role of Violette Leduc, working with director Martin Provost.
Films presented at Cannes
Jury members
Member
-
Feature films
-
2012
Member
-
Cinéfondation & Short Films
-
2010
Actress, Actress FRANCE
Emmanuelle DEVOS
Under French law n° 78-17 of 6 January 1978, modified relating to data processing, files, and liberties, internet users have the right to oppose (art. 38 of the law), access (art. 39 of the law), and amend and delete (art. 40 of the law) data concerning them. To exercise these rights, the internet user must contact: Direction juridique OGF, 31 rue de Cambrai 75946 PARIS cedex 19, or the following email address informatiqueetlibertes.dj@ogf.fr, accompanied by a copy of proof of identification.
OGF has declared the above files to the CNIL, registered under the n° 1607719.