Lea SEYDOUX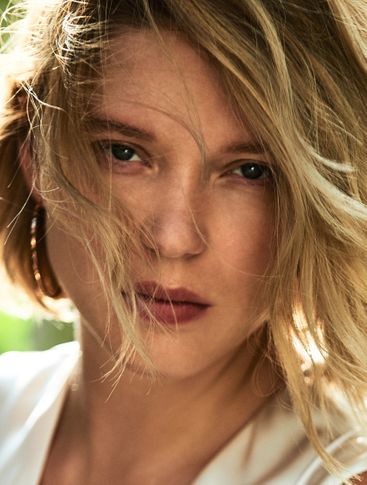 Biography
Rising to fame with Christophe Honoré's The Beautiful Person in 2008, Léa Seydoux has become one of the most in-demand actresses of her generation both in France and worldwide. An award-winning actress, notably the Palme d'or for Abdellatif Kechiche's Blue is the Warmest Colour at the 2013 Festival de Cannes, she successfully alternates between art and popular films. We saw her in Rebecca Zlotowski's Dear Prudence and Grand Central, Benoît Jacquot's Farewell, My Queen and Diary of a Chambermaid, Bertrand Bonello's Saint Laurent and in Sam Mendes' Spectre as the new James Bond Girl. She returned to Cannes, competing with Yorgos Lanthimos' The Lobster in 2015 and Xavier Dolan's It's Only the End of the World in 2016. She will soon be staring in Thomas Vinterberg's Kursk and Drake Doremus' Zoé.
Films presented at Cannes
Awards
Jury members
Member
-
Feature films
-
2018
Actress FRANCE
Lea SEYDOUX
Under French law n° 78-17 of 6 January 1978, modified relating to data processing, files, and liberties, internet users have the right to oppose (art. 38 of the law), access (art. 39 of the law), and amend and delete (art. 40 of the law) data concerning them. To exercise these rights, the internet user must contact: Direction juridique OGF, 31 rue de Cambrai 75946 PARIS cedex 19, or the following email address informatiqueetlibertes.dj@ogf.fr, accompanied by a copy of proof of identification.
OGF has declared the above files to the CNIL, registered under the n° 1607719.