Director, Script Writer
BELGIUM
Lukas DHONT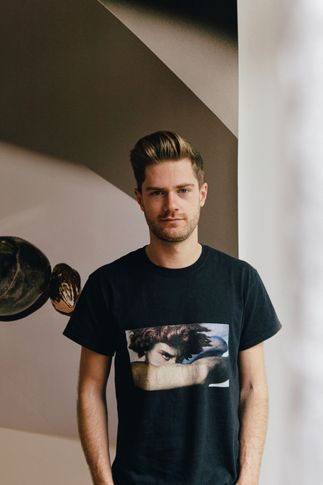 Biography
Lukas Dhont was born in Ghent, Belgium where he earned a degree in Audio-Visual Arts from the KASK Conservatorium. His short films Corps Perdu and L'Infini received numerous prizes. Throughout his studies, he focused on fiction but also explored the possibilities of documentary. In 2016 Lukas Dhont participated in the Cannes Cinéfondation Residence with the script of his first feature film Girl. The film combined themes the filmmaker had already examined, including dance, transformation and identity. Girl was awarded the Caméra d'or for best first feature at Cannes on its 2018 premiere in Un Certain Regard. Lukas Dhont is currently working on his second feature film.
Films presented at Cannes
Awards
Jury members
Member
-
Un Certain Regard
-
2019
Director, Script Writer BELGIUM
Lukas DHONT
Under French law n° 78-17 of 6 January 1978, modified relating to data processing, files, and liberties, internet users have the right to oppose (art. 38 of the law), access (art. 39 of the law), and amend and delete (art. 40 of the law) data concerning them. To exercise these rights, the internet user must contact: Direction juridique OGF, 31 rue de Cambrai 75946 PARIS cedex 19, or the following email address informatiqueetlibertes.dj@ogf.fr, accompanied by a copy of proof of identification.
OGF has declared the above files to the CNIL, registered under the n° 1607719.