Mario MARTONE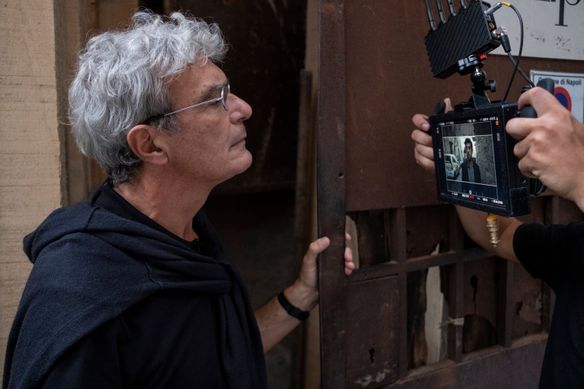 Biography
Director (Italy) The theatre and film director Mario Martone, was born in Naples in 1959. From 1977 he worked in the avant-garde theatre, typical of the period and founded the theatre company False Movement. The work he directed with this company which have become references in the world of theatre, cinema and visual arts, for example; Tango Glacial, Le Désir pris par la queue inspired by Picasso, Retour à Alphaville by Godard. Ten years later he created the United Theatres, a company open to artists of diverse disciplines. He doesn't confine himself to producing plays with this company, but also to direct his films. His first feature film Death of a Neapolitan Mathematician receivedthe Jury Prize at Venise in 92. L'Amore molesto (95) and Theatro di guerra (98) were presented in Cannes. He has also directed several short films, documentaries and filmed plays, including the famous manifesto of the United Theatres; Rasoi. He has been the director of the Theatre of Rome since January 99, where he has just produced ¿dipe Roi de Sophocle and initiated a radical change of programming by extending the perfomance spaces, putting on more shows and opening a new theatre.
Films presented at Cannes
Jury members
Member
-
Feature films
-
2000
Director ITALY
Mario MARTONE
Under French law n° 78-17 of 6 January 1978, modified relating to data processing, files, and liberties, internet users have the right to oppose (art. 38 of the law), access (art. 39 of the law), and amend and delete (art. 40 of the law) data concerning them. To exercise these rights, the internet user must contact: Direction juridique OGF, 31 rue de Cambrai 75946 PARIS cedex 19, or the following email address informatiqueetlibertes.dj@ogf.fr, accompanied by a copy of proof of identification.
OGF has declared the above files to the CNIL, registered under the n° 1607719.