Director, Script Writer
SWEDEN
Ruben ÖSTLUND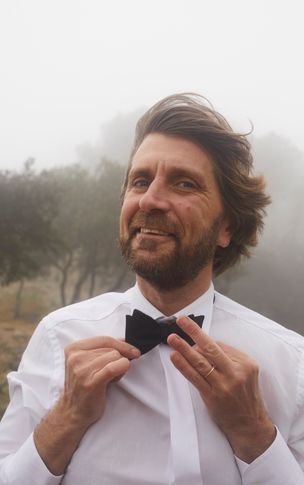 Biography
As an avid skier, Ruben Östlund directed ski films for five years, until his mid 20's, testifying his taste for long sequence shots. He went on to study film at the University of Gothenburg where he developed his knowledge of constructed and well thought out sequence shots which has continued to evolve through all his films. His work is best described as humorous and accurate observations of human social behaviour, film blended with sociology. His last three feature films have premiered in Cannes and his latest film Turist won the Un Certain Regard Jury Prize in 2014. It was distributed in over 75 territories and became an theatrical box-office success. Besides, Ruben Östlund is a professor of film at the Academy of Fine Arts Gothenburg Sweden and is currently working on his fifth feature film, The Square, that will premier in 2017.
Films presented at Cannes
Awards
Jury members
Member
-
Un Certain Regard
-
2016
Director, Script Writer SWEDEN
Ruben ÖSTLUND
Under French law n° 78-17 of 6 January 1978, modified relating to data processing, files, and liberties, internet users have the right to oppose (art. 38 of the law), access (art. 39 of the law), and amend and delete (art. 40 of the law) data concerning them. To exercise these rights, the internet user must contact: Direction juridique OGF, 31 rue de Cambrai 75946 PARIS cedex 19, or the following email address informatiqueetlibertes.dj@ogf.fr, accompanied by a copy of proof of identification.
OGF has declared the above files to the CNIL, registered under the n° 1607719.