75th Edition
22.04.22 . 5:15 PM
|
Update :
09.05.22 . 5:35 PM
2022 Short films and La Cinef Selections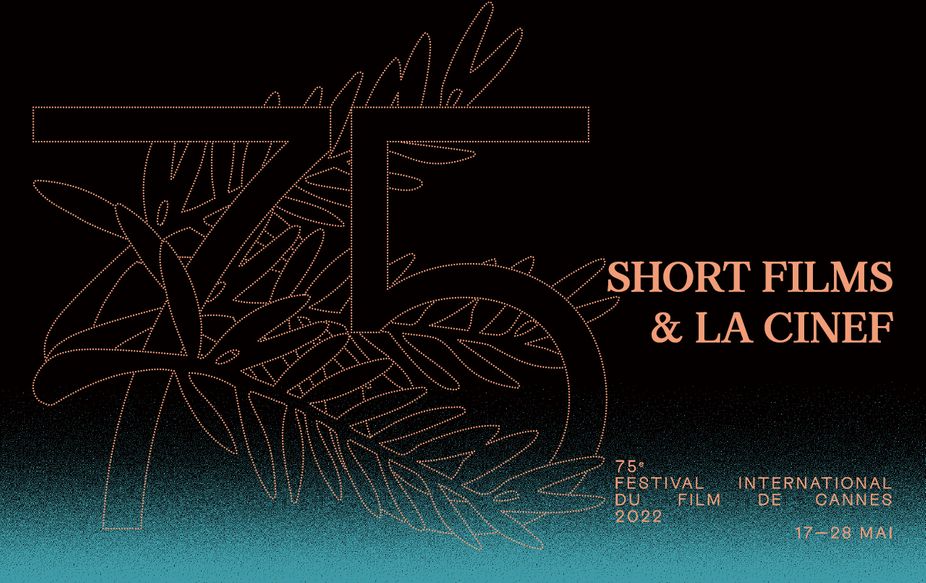 The Short Films Competition
After watching 3,507 films from more than 140 countries, 9 shorts will be presented in Competition from the following 9 countries: China, South Korea, Costa Rica, the United States, France, Ghana, Hong Kong, Lithuania, and Nepal.
Amartei ARMAR
TSUTSUƐ
Ghana / France
15'
BI Gan
PO SUI TAI YANG ZHI XIN
(A Short Story)
China
15'
Abinash Bikram SHAH
LORI
(Melancholy of my Mother's Lullabies)
Népal / Hong Kong
14'
Story CHEN
HAI BIAN SHENG QI YI ZUO XUAN YA
(The Water Murmurs)
China
14'
Vytautas KATKUS
UOGOS
(Cherries)
Lithuania
15'
Lloyd LEE CHOI
SAME OLD
United States
15'
Pierre MENAHEM
LE FEU AU LAC
(Fire at the Lake)
France
15'
Sujin MOON
GAKJIL
(Persona)
South Korea
6'

Kim TORRES
LUZ NOCTURNA
(Night Light)
Costa Rica
14'
The Short Film Palme d'or will be awarded on Saturday, May 28 during the Closing Ceremony.
The Selection La Cinef
For its 25th edition, La Cinef has selected 13 live-action and 3 animated shorts directed by 6 male directors and 10 women directors, from among the 1,528 submitted by film schools all over the world. Four of them are from schools taking part for the first time and these 16 shorts reflect the diversity of filmmaking education in the world.
Alica BEDNÁRIKOVÁ

CHLIEB NÁŠ KAŽDODENNÝ

(Liquid Bread)

FTF VŠMU-Film and Television Faculty
Slovakia
26'

Ruby CHALLENGER

MUMLIFE
AFTRS
Australia
15'

Lilian FANARA

TOUT CECI VOUS REVIENDRA

(All of This Belongs to You)

La Fémis
France
29'

Laurène FERNANDEZ

LES HUMAINS SONT CONS QUAND ILS S'EMPILENT

(Humans Are Dumber When Crammed Up Together)

La CinéFabrique
France

4'

Valerio FERRARA

IL BARBIERE COMPLOTTISTA

(A Conspiracy Man)

Centro Sperimentale di Cinematografia
Italia
19'
Pepi GINSBERG
THE PASS
NYU
USA
15'
Orin KADOORI

SHEHERUT

(Kinship)

The Steve Tisch School of Film & Television Tel Aviv University
Israel
24'
Pratham KHURANA
NAUHA
Whistling Woods International
India
26'
Olga KŁYSZEWICZ

JUTRO NAS TAM NIE MA

(We Are Not There Tomorrow)

The Polish National Film School in Łódź
Poland

8'
LI Jiahe

DI ER

(Somewhere)

Hebei University of Science and Technology
School of Film and Television
China
23'

LI Yingtong

FENG ZHENG

(The Silent Whistle)

Emerson College
USA
18'

Falcão NHAGA

MISTIDA
ESTC
Portugal
30'
Masha NOVIKOVA
GLORIOUS REVOLUTION
London Film School
United Kingdom
20'
Malthe SAXER

100% FLÅET KÆRLIGHED

(That's Amore)

Den Danske Filmskole
Denmark
49'
Bianka SZELESTEY

HAJSZÁLREPEDÉS

(Craze)

Eötvös Loránd University
Department of Film Studies

Hungary

22'
Mai VU
SPRING ROLL DREAM
NFTS
United Kingdom
9'
The 3 La Cinef Prizes will be handed at a ceremony preceding the screening of the awarded films on Thursday 26 May, in the Buñuel Theatre.
Focus
75th Edition
26.04.22
.
11:56 AM
75th Edition
21.04.22
.
7:00 PM