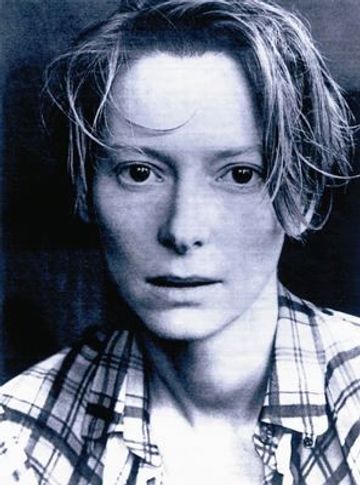 Biography
Comédienne écossaise, née en 1960, Tilda Swinton étudie entre 1980 et 1983, la Littérature anglaise et Sciences politiques à Cambridge.
En 1985, elle fait ses débuts au cinéma dans Caravage du réalisateur anglais Derek Jarman. Pendant près de huit ans, il feront pas moins de sept film ensemble avant la disparition en 1984 du cinéaste : The Last of England, The Garden, War Requiem, Wittgenstein.
Tilda Swinton acquiert une reconnaissance internationale à l'occasion de sa formidable interprétation d'Orlando dans le film de Sally Potter, réalisé en 1992.
Depuis, Tilda Swinton a joué dans deux films avec Lynn Hershman-Leeson, Conceiving Ada et Teknolust, ainsi que dans The War Zone de Tim Roth et Possible Worlds de Robert Lepage.
En 2000, elle fut la partenaire de David Siegel et Scott Mc Geehee dans The Deep End, présenté à la Quinzaine des réalisateurs en 2001, rôle qui lui vaudra de nombreux prix internationaux dont une nomination pour la meilleure actrice au Golden Globe.
Plus récemment, on retrouve Tilda Swinton dans Adaptation de Spike Jonze, Young Adam de David Mackenzie, acclamé à Cannes en 2003, ainsi que dans Thumbsucker de Mike Mills. En 2005, elle jouera aux côtés de Keanu Reeves dans Constantine.


Films presented at Cannes
Jury members
Member
-
Feature films
-
2004
Member
-
Cinéfondation & Short Films
-
2002