Director, Script Writer, Actor
ITALY
Marco BELLOCCHIO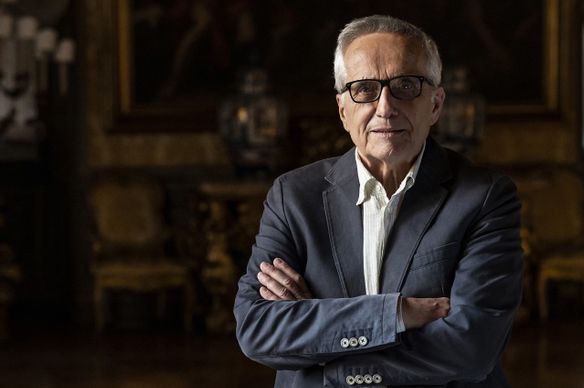 Biography
Marco Bellocchio, after studying at the Dramatic Art Academy of Milan and the Experimental Cinema Centre, directs in 1965 his first feature film, remarked by the critics. Breaking with neo-realism, his politically-engaged works attack the Italian symbols of conformism; after his cult movie, Fists in the Pockets - manifesto of a youth in revolt - he denounces religion with In the Name of the Father (1971), and the army with Victory March (1976). Along with Michel Piccoli and Anouk Aimée, he wins at Cannes two Best Actor awards for A Leap in the Dark (1980). He then passes from films deemed "subversive", in the image of Devil in the Flesh which sparks a scandal in Cannes in 1986, to literary adaptations such as the Pirandello adaptation The Nanny (1990). Marco Bellocchio troubles anew the Vatican with My Mother's Smile, selected by Cannes in 2002. And he was the first to speak out about the assassination of Aldo Moro with Good Morning, Night, screened at the Mostra in 2004 and unanimously hailed by critics worldwide.
Films presented at Cannes
Jury members
Member
-
Feature films
-
2007
Director, Script Writer, Actor ITALY
Marco BELLOCCHIO
Under French law n° 78-17 of 6 January 1978, modified relating to data processing, files, and liberties, internet users have the right to oppose (art. 38 of the law), access (art. 39 of the law), and amend and delete (art. 40 of the law) data concerning them. To exercise these rights, the internet user must contact: Direction juridique OGF, 31 rue de Cambrai 75946 PARIS cedex 19, or the following email address informatiqueetlibertes.dj@ogf.fr, accompanied by a copy of proof of identification.
OGF has declared the above files to the CNIL, registered under the n° 1607719.