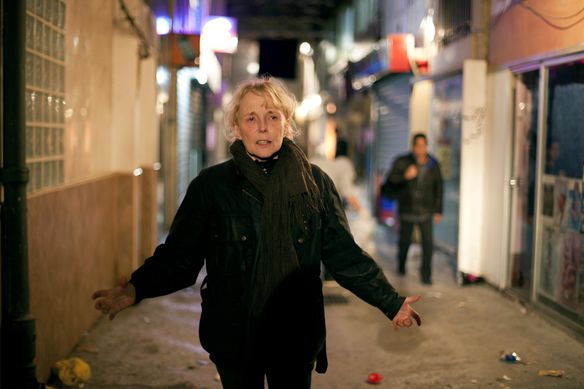 Biography
Claire Denis has occupied a unique place in contemporary cinema for more than 30 years. She has directed a compelling body of work, including 13 feature films, four of which were screened in the Festival de Cannes's Official selection. A true adventurer, she has established her taste for observation and experimentation throughout her artistic journeys, navigating between introspection and openness to the world.

Chocolat (1998), her first, semi-autobiographical film revisiting Cameroon's independence and the Africa of her childhood – continent she returned to with Beau Travail (2000) and White Material (2010), deeply affected audiences and was lauded at the Cannes Competition, the César awards and by critics.

With No Fear, No Die (1990), I Can't Sleep (Un Certain Regard, 1994), Nénette and Boni (Pardo d'oro, 1996) or 35 Shots of Rums (2008), Claire Denis explores a cinema of the margins and the heartlands where connections between people are in constant evolution. She is also attached to filming desire born from the otherness, from things forbidden and taboos, as seen in Trouble Every Day (Midnight Screening, 2001) or Bastards (Un Certain Regard, 2013).

Always daring, always free, Claire Denis has never stopped reforming the paths between the unknown and the familiar up to her latest High Life (2018), in which the power of her direction and expertise in the ellipsis were reinventing science fiction.

Films presented at Cannes
Jury members
President
-
Un Certain Regard
-
2010
Member
-
Cinéfondation & Short Films
-
2000