Script / Dialogue, Director
UNITED KINGDOM
Kristian LEVRING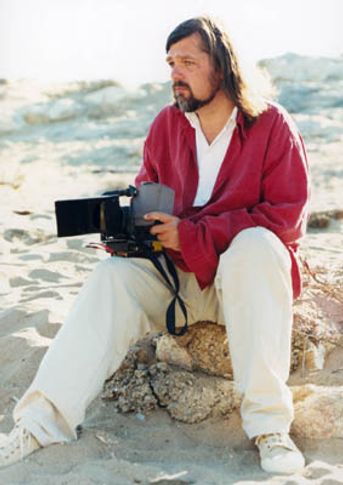 Biography
Kristian Levring, Director/Co-writer

Endlessly inventive and genre defying, director Kristian Levring has produced one of the most distinctive bodies of work in Danish cinema. With films ranging from thriller, period drama, Shakespeare re-imagined and now a Western, Levring has crafted an expression that is as unique and visually stunning as it is eclectic.

Kristian Levring graduated from the National Danish Film School as an editor but soon switched to directing. In 1988 he began a successful worldwide career directing commercials. In 1995 alongside Lars Von Trier, Thomas Vinterberg and Soren Kragh-Jacobsen, Levring was one of the four co-founders of the Dogme95 movement, which continues to inspire filmmakers all over the world.

In 2000 Levring's own Dogme film THE KING IS ALIVE premiered in Cannes - Un Certain Regard. The film starred Jennifer Jason Leigh, Janet McTeer and Romane Bohringer. Two years later THE INTENDED co-written with Janet McTeer premiered in Toronto starring McTeer and Academy Award® winners Olympia Dukakis and Brenda Fricker. Levring then authored a further four screenplays before returning to directing in 2008 with the highly acclaimed FEAR ME NOT starring Banshee's Carl Proctor, Ulrich Thomsen. This Danish language psychological drama was selected for the San Sebastian and Toronto International Film Festivals amongst others.

In 2008 Levring and his fellow Dogme co-founders were awarded a European Film Award for their Outstanding European Achievement in World Cinema.
Films presented at Cannes