Director, Script Writer
CHAD
Mahamat-Saleh HAROUN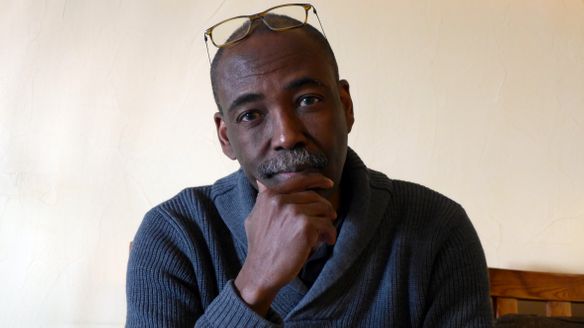 Biography
Born in Abéché, Chad, in 1960, Mahamat-Saleh HAROUN studied film in Paris, then journalism in Bordeaux.
After having worked several years for various local newspapers, he directed his first short film "Maria Tanié", in 1994.
In 1999, his first feature film, "Bye-bye Africa", was selected at the Venice Film Festival where it won the Best First Film award.
He then made "Abouna (Our Father)" (Directors' Fortnight, Cannes 2002) and "Daratt, Dry Season" (Special Jury Prize, Venice 2006).
In 2010, " A Screaming Man " won the Jury Prize at the Cannes film festival and was awarded the Robert Bresson Prize at the Venice Film Festival.
In 2011, Mahamat-Saleh HAROUN was a member of the Official Jury at the Cannes Film Festival.
"Grigris" is his fifth feature film.



Films presented at Cannes
Jury members
Member
-
Cinéfondation & Short Films
-
2014
Member
-
Feature films
-
2011