Director, Script Writer
FRANCE
Nabil AYOUCH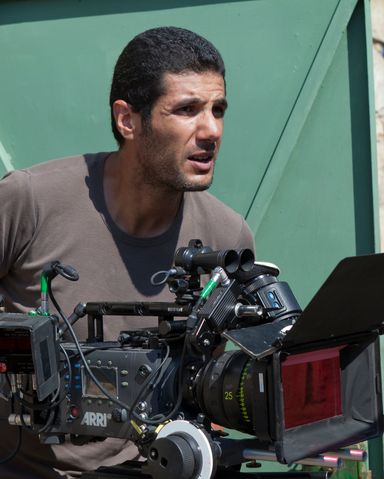 Biography
Nabil Ayouch was born April 1st 1969 in Paris.
He works in Casablanca and Paris.

In 1997, Nabil Ayouch directed his first feature film, "Mektoub" which, like "Ali Zaoua" (2000) represented Morocco at the Oscars. Next came "Une Minute de Soleil en Moins" (2003) and "Whatever Lola Wants" (2008), produced by Pathé. His first short film, in 1992, "The Blue Rocks of the Desert " marked the discovery of Jamel Debouzze.

In 2009, he created and directed the closing show of the World Economic Forum of Davos, after having directed several live shows such as the opening of "Temps du Maroc" in France at the Palace of Versailles in 1999.

In 1999, Nabil Ayouch founded Ali n' Productions, a company through which he helps young directors to launch their careers thanks to initiatives such as the Mohamed Reggab Award, a script and production competition for short films in 35 mm. Between 2005 and 2010, he produced 40 genre films in the framework of the Film Industry. In 2006, he launched the Meda Films Development programme – with the support of the European Union and the International Film Festival Foundation of Marrakech, a structure to accompany producers and scriptwriters from the ten countries on the southern shore of the Mediterranean in the development phase of their films.

Nabil Ayouch founded the G.A.R.P. (Group of Authors, Directors, Producers) in 2002 and the Moroccan Coalition for Cultural Diversity in 2003. In 2008, he participated in the creation of the Moroccan Anti-piracy Association, of which he is president.

In 2011, he released his first documentary feature film, "My Land", which was filmed in the Middle East.

In 2012, Nabil Ayouch finished "God's Horses", inspired by the Casablanca suicide bombings of May 16th 2003.

Films presented at Cannes