Benoît POELVOORDE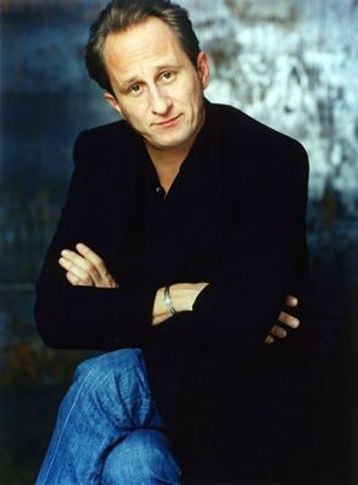 Biography
Belgian actor and writer, born 1964 in Namur (Belgium), Benoît Poelvoorde still has the Keys of the City. He studied illustration and photography at the Saint Luc of Brussels school…without much success. During the graduation ceremony he meets Rémy Belvaux, André Bonzel and Vincent Tavier with whom he wrote Man Bites Dog. Selected in the 1992 Critic's Week in Cannes, the film won the Critic's Week Award and the International Critic's Prize (FIPRESCI). Instinctively, Benoît Poelvoorde moves towards the theatre and co-writes Modèle Déposé (1994) in which he also acts; the show goes up in France and Belgium. For Canal + he co-writes and takes the lead role in a series of brilliant pieces in Les carnets de Monsieur Manatane (1996). He continues to work in film with Les randonneurs by Philippe Harel (1996), and Les convoyeurs attendent by Benoît Mariage(1999). In 2001 he co-writes and takes on the role of an unhappy cyclist, riding along with the Spanish actor José Garcia, in Le vélo de Ghislain Lambert by Philippe Harel. He also participates in the writing of Portes de la gloire by Christian Merret-Palmair (2001) where his 'plastic' quality is noticed. The following year, Benoît Poelvoorde works with Gérard Lanvin in the comedy Le Boulet by Alain Berbérian and Frédéric Forestier (2002), before pole dancing in Podium by Yann Moix (2004).
Films presented at Cannes
Jury members
Member
-
Feature films
-
2004
Actor, Actor BELGIUM
Benoît POELVOORDE
Under French law n° 78-17 of 6 January 1978, modified relating to data processing, files, and liberties, internet users have the right to oppose (art. 38 of the law), access (art. 39 of the law), and amend and delete (art. 40 of the law) data concerning them. To exercise these rights, the internet user must contact: Direction juridique OGF, 31 rue de Cambrai 75946 PARIS cedex 19, or the following email address informatiqueetlibertes.dj@ogf.fr, accompanied by a copy of proof of identification.
OGF has declared the above files to the CNIL, registered under the n° 1607719.