Vincent LINDON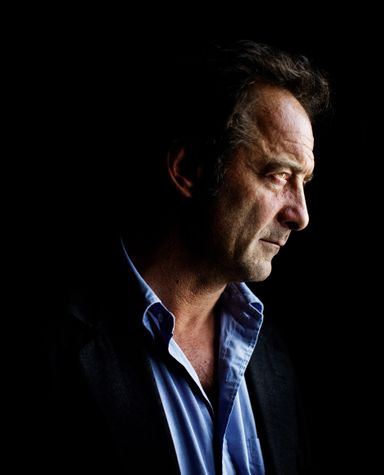 Biography
Vincent Lindon has been making his mark on cinema for the past forty years, alternating between mainstream and arthouse films. In 2015, he won the Best Actor Award at the Festival de Cannes for Stéphane Brizé's the Measure of a Man and went on to star in the lead role of Julia Ducournau's Titane, the Palme d'Or winner in 2021. He made his breakthrough after performances in Claude Sautet's A Few Days with Me (1988), Coline Serreau's La Crise (1992), which earned him his first César nomination for Best Actor, and Pierre Jolivet's ground-breaking film Fred (1997). Having received six Best Actor nominations for La Crise (1993), Ma Petite Entreprise by Pierre Jolivet (2000), Those Who Remain by Anne Le Ny (2008), Welcome by Philippe Lioret (2010) and A Few Hours of Spring by Stéphane Brizé (2013), he finally won the award in 2016 for The Measure of a Man. As a versatile actor, he has appeared in various directorial debuts, including Emmanuel Carrère's The Moustache in Hong Kong (2004), Fred Cavayé's Anything for Her (2008) and Alice Winocour's Augustine (2012). He has also featured as a memorable duo alongside Alain Cavalier in Pater, which was filmed without a technical crew and screened at the Cannes Film Festival in 2011, starred in the role of Rodin for Jacques Doillon in Competition at Cannes in 2017, and lent his voice to Wes Anderson's Isle of Dogs in 2018. Faithful in his choices, Vincent Lindon has regularly acted under the direction of Benoit Jacquot since Seventh Heaven (1997), Stéphane Brizé from Mademoiselle Chambon (2009) to Another World (which was presented at Venice in 2021), Claire Denis from Bastards (2013) to Fire (winner of the Silver Bear at the last Berlin Film Festival), and Xavier Gianolli with whom he is currently filming their first series together, Tikkoun, after starring in the feature film The Apparition in 2018.
Films presented at Cannes
Awards
Jury members
President
-
Feature films
-
2022
Actor FRANCE
Vincent LINDON
Under French law n° 78-17 of 6 January 1978, modified relating to data processing, files, and liberties, internet users have the right to oppose (art. 38 of the law), access (art. 39 of the law), and amend and delete (art. 40 of the law) data concerning them. To exercise these rights, the internet user must contact: Direction juridique OGF, 31 rue de Cambrai 75946 PARIS cedex 19, or the following email address informatiqueetlibertes.dj@ogf.fr, accompanied by a copy of proof of identification.
OGF has declared the above files to the CNIL, registered under the n° 1607719.