Director, Script Writer, Producer
Rithy PANH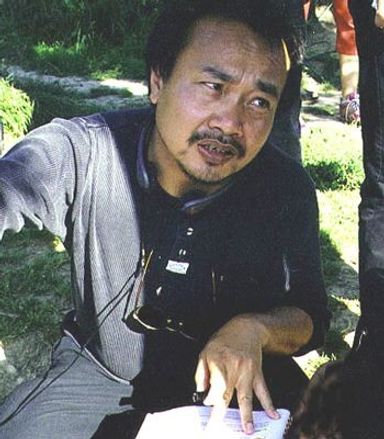 Biography
"I'm so glad to come back to Cannes to preside over the Caméra d'or Jury this year. I remember my first time in Competition at the Festival de Cannes in 1994 with The Rice People. I remember the pride, the faith, the eagerness I felt during the making of the film. Shooting in Cambodia which was just getting back to peace, working with a Cambodian crew, doing a Khmer speaking film … but nothing could have stopped me! And there the Cambodian flag was fluttering above the Croisette… After a genocide and two decades of war, that piece of colored cloth, found in a market in Phnom Penh, was flapping in the wind and I told myself: 'We 're not dead. We achieved something.' I'm very much looking forward to discovering these first films, presented for their very first time."

Internationally acclaimed filmmaker Rithy Panh was born in Cambodia and arrived in Paris after the Khmer Rouge fall in 1979. He has dedicated much of his career to investigating the campaign of genocide and memorializing its victims. His first documentary Site 2 won several international awards in 1989. His first feature film The Rice People was presented in Competition at the Festival de Cannes in 1994. He came back Out of Competition with S21 The Khmer Rouge Killing Machine presented in 2003, and The Burnt Theatre in 2005. Other film credit include The Sea Wall (2008).
He also directed The Missing Picture which won the Un Certain Regard Prize in 2013 and was the first Cambodian film nominated for an Academy Award as 'Best Foreign Language Film. His last films Exile (2016) and Graves Without a Name (2018) explored again the lasting effects of the Cambodian genocide.
Films presented at Cannes
Jury members
President
-
Caméra d'Or
-
2019
Member
-
Cinéfondation & Short Films
-
2001