Jasmine TRINCA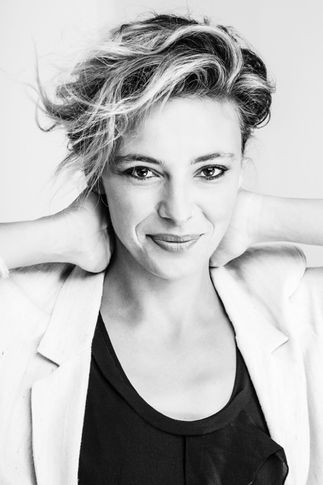 Biography
Jasmine Trinca made her debut when chosen by Nanni Moretti to play Irene in The Son's Room, the Palme d'Or winner in 2001. In 2003, she returned to Cannes with the cast of Marco Tullio Giordana's The Best of Youth, which went on to win the Un Certain Regard section. Over the following years, she returned to Cannes in Competition with Nanni Moretti's The Caiman, Bertrand Bonello's House of Tolerance, Ildikó Enyedi's The Story of My Wife, in Un Certain Regard with Valeria Golino's Honey (2013) and Euphoria (2018), and Sergio Castellitto's Fortunata, which earned her the Jury Award for Best Performance in 2017. Her numerous awards include the Marcello Mastroianni Award at the Venice International Film Festival in 2009, two David di Donatello Awards and five Nastri d'Argento. In 2020, she directed the short film BMM – Being My Mom, followed in 2022 by her feature film debut, Marcel!
Films presented at Cannes
Awards
Jury members
Member
-
Feature films
-
2022
Actress, Director ITALY
Jasmine TRINCA
Under French law n° 78-17 of 6 January 1978, modified relating to data processing, files, and liberties, internet users have the right to oppose (art. 38 of the law), access (art. 39 of the law), and amend and delete (art. 40 of the law) data concerning them. To exercise these rights, the internet user must contact: Direction juridique OGF, 31 rue de Cambrai 75946 PARIS cedex 19, or the following email address informatiqueetlibertes.dj@ogf.fr, accompanied by a copy of proof of identification.
OGF has declared the above files to the CNIL, registered under the n° 1607719.