Official Film of the Olympic Games
The Cannes Film Festival will host a double screening to celebrate the film work of the International Olympic Committee. Indeed, since the first Games were filmed by the cinema, the IOC has never ceased to encourage filmmakers to film sport until deciding to produce official films. In 2020, the year when the Tokyo Games were postponed, then in 2021, it was the Japanese filmmaker who was in charge of directing which film will be presented in preview. To accompany this presentation and salute this initiative which will also continue for the Paris 2024 Games, Cannes Classics will screen the official film of the Munich 1972 Olympic Games, Visions of Eight, which brings together Miloš Forman, Youri Ozerov, Claude Lelouch, Mai Zetterling, Michael Pfleghar, Kon Ichikawa, Arthur Penn, John Schlesinger.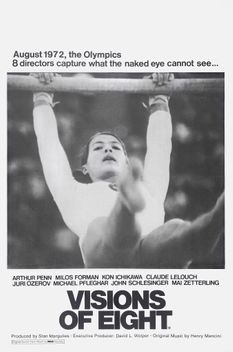 Miloš FORMAN
,
Kon ICHIKAWA
,
Claude LELOUCH
,
Youri OZEROV
,
Arthur PENN
,
Michael PFLEGHAR
,
John SCHLESINGER
,
Mai ZETTERLING
1973 - 01:49
In Munich in 1972, eight renowned filmmakers each brought their singular artistry to the spectacle of the Olympic Games, capturing the joy and pain of competition and the kinetic thrill of bodies in motion for an aesthetically adventurous sports film unlike any other. Visions of Eight features contributions from Miloš Forman, Kon Ichikawa, Claude Lelouch, Juri Ozerov, Arthur Penn, Michael Pfleghar, John Schlesinger, and Mai Zetterling, each given carte blanche to create a short film focusing on any aspect of the Games that captured their imagination.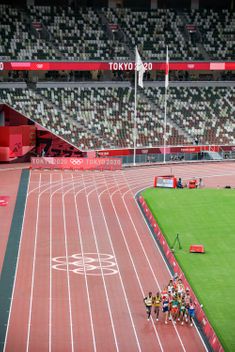 Naomi KAWASE
2022 - 02:00
From a vast record of 750 days, 5000 hours, Official Film of the Olympic Games Tokyo 2020 SIDE A is an official documentary by Naomi Kawase capturing not only the athletes gathered from all over the world, but also their families, people involved in the Games, volunteers, medical personnel, and protesters shouting for the cancellation of the Olympics. The film shows the passion and anguish that came out of these Olympic Games, which shall be passed on to the future.


Official Selection
Official Film of the Olympic Games
Under French law n° 78-17 of 6 January 1978, modified relating to data processing, files, and liberties, internet users have the right to oppose (art. 38 of the law), access (art. 39 of the law), and amend and delete (art. 40 of the law) data concerning them. To exercise these rights, the internet user must contact: Direction juridique OGF, 31 rue de Cambrai 75946 PARIS cedex 19, or the following email address informatiqueetlibertes.dj@ogf.fr, accompanied by a copy of proof of identification.
OGF has declared the above files to the CNIL, registered under the n° 1607719.